December 14, 2015 - 3:16pm
Corfu PD sponsors toy drive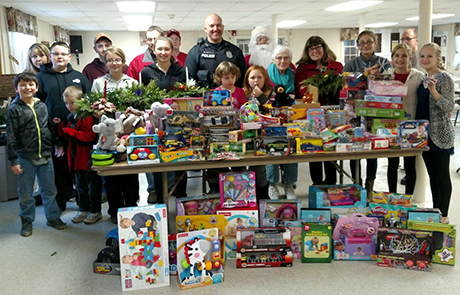 The Corfu Police Department sponsored a toy drive Sunday, with dozens of donations pouring in. The toys will be presented to local boys and girls Dec. 19.
Photo submitted by Corfu PD Officer Mike Petritz. 
December 15, 2015 - 9:25am
#2
the Corfu "revenue raisers" don the sheep's clothing. the advice of many is to avoid Corfu at all costs for the "revenue raisers" will pick the pockets of non-residents and it will cost you.