December 23, 2016 - 1:36pm
Dog falls through ice at Indian Falls, East Pembroke water rescue unit deployed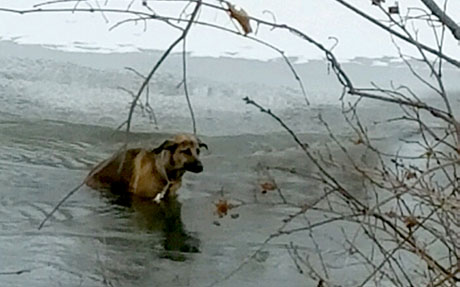 A dog fell through the ice and is in the freezing water of the creek at Indian Falls. East Pembroke Fire Departmen's water rescue unit is called to the scene and all of its available manpower is called to the fire hall. The address is 1663 Indian Falls Road.
UPDATE 1:59 p.m.: The dog was successfully rescued.
UPDATE: Reader-submitted photos added. A bystander praised the caring and professionalism and efficiency of the volunteers in their response and actions.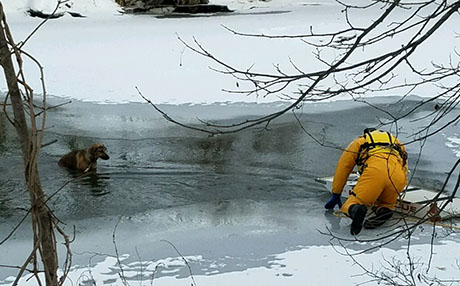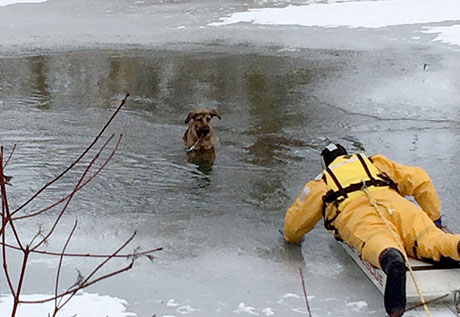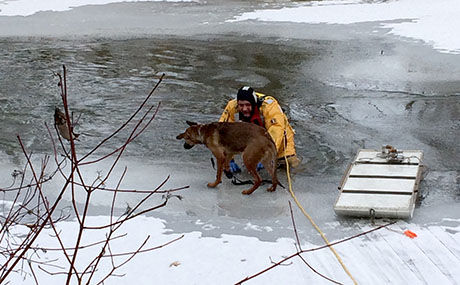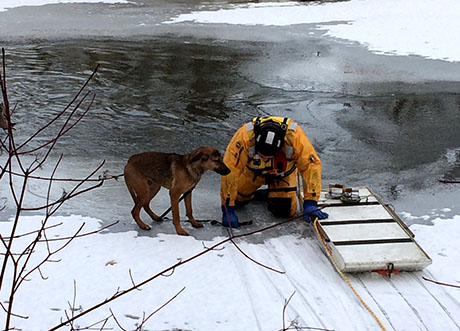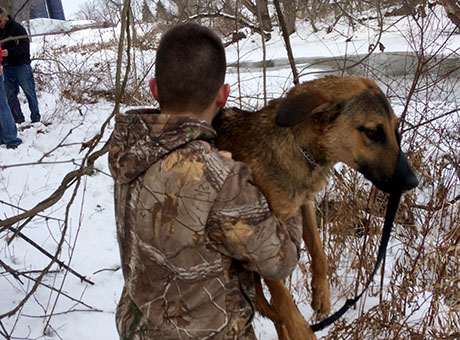 December 24, 2016 - 11:22am
#1
Nice to hear that this ended well. Thank you first responders.
December 24, 2016 - 1:44pm
#2
Great ending, nice work guys. We are lucky to have people like this around, when you see them shake their hand and say thank you!
December 24, 2016 - 2:09pm
#3
I heard this call on the scanner and I hoped there would be a successful rescue. I echo the remarks above. Thank you first responders for being available and willing! One family's Christmas will be a lot merrier with their fur-baby alive and well.