May 23, 2018 - 7:40pm
DA: Dispute on Central Avenue that led to death of Batavia man was brewing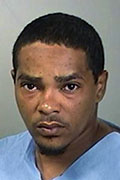 Nathaniel Wilson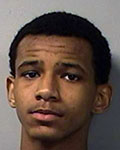 Samuel Blackshear

Jennifer Urvizu-Hanlon
Thursday's incident on Central Avenue that left one man dead of a knife attack and another man wounded by a gunshot may have stemmed from a series of confrontations between two groups of people over prior days, District Attorney Lawrence Friedman indicated during a press conference in the Genesee County Court building this afternoon.
The DA's Office announced the indictments of three individuals allegedly involved.
The confrontations appear to have been personal in nature and not gang or drug related, Friedman said.
"There had been confrontations I believe prior to this, maybe some physical violence between people prior to this or threats," Friedman said. "And, as I say, it just seemed to be a situation that was brewing between these groups."
He described the conflict as personal in nature but had no information to elaborate on regarding what may have led to the deadly encounter on Central between Nathaniel D. Wilson Jr., Samuel Blackshear, and Terry J. Toote.
The 30-year-old Wilson is accused of stabbing Toote, 41, to death and has been indicted by a Genesee County Grand Jury on counts of murder in the second degree, which carries a maximum prison term of 25 years to life, and criminal possession of a weapon in the third degree.
The man who allegedly shot Wilson in the leg, 17-year-old Blackshear, is indicted on counts of attempted assault in the first degree, assault in the second degree, and two counts of criminal possession in the second degree.
Blackshear is facing up to 15 years in prison.
The woman who is accused of handing over her handgun, which she was licensed to carry, 48-year-old Jennifer Urvizu-Hanlon, owner of the La Mexicana store in the Valu Plaza, is indicted on two charges of criminal possession of a weapon in the second degree.
The indictment accuses her of being an accessory to Blackshear's possession of the loaded firearm.
She is facing up to 15 years in prison.
Wilson's indictment also includes the district attorney's Special Information, which is a listing of Wilson's prior convictions. They are:
Attempted criminal possession of a weapon, 3rd. He possessed a weapon in the Genesee County Jail on May 18, 2016.
Attempted to knowingly make or possess dangerous contraband in prison, 1st. He possessed contraband in prison in Washington County on Sept. 10, 2010.
Escape, 3rd. He escaped custody in the Town of Le Roy on Dec. 5, 2005.
Menacing, 3rd. He menaced an individual Feb. 22, 2006, in the City of Batavia.
Burglary, 3rd. He broke into a building Oct. 17, 2005.
Attempted assault, 2nd. He attempted to stab another person Oct. 17, 2005. (See previous story)
All three defendants are being held without bail. They will be arraigned in County Court on June 5.
Friedman said he does not anticipate any further arrests related to this specific incident. 
There were numerous people present at the incident, perhaps more than a dozen, Friedman said, but he said he doesn't know what brought them there, though there had been people hanging out in the area for hours before the attack, or how long those involved were at that location prior to the stabbing.
Friedman commended the work of the law enforcement agencies involved, particularly the Batavia PD and Sheriff's Office, whose detectives had numerous people to interview to help prepare for the presentation of the case to the grand jury.
Top photo: District Attorney Lawrence Friedman, First Assistant DA Melissa Cianfrini, Batavia PD Chief Shawn Heubusch.
Wilson escaped some time during the summer or fall, I chased him down and made him give himself up. It was a warm sunny day.
May 23, 2018 - 11:50pm
#2
What's your thumb down for?
May 23, 2018 - 11:38pm
#3
The escapee was next to a house when I spotted him, on the porch of the house was an old gal (probably 80) and a young man. They all looked at each other as I ran toward them, Wilson saw me coming and continued on his way. I caught him as he was about to jump a fence. I drew back my right & told him "don't do it." He said "I can't go to prison I got a baby coming soon. I said don't do it, your not going anywhere, just relax and let it happen. He continued to plead that he had a baby due soon and couldn't go to prison. I told him he wasn't going anywhere and that they would just beat the living s--- out of him and he would still go to prison. If he stopped now they would be easier on him. Then the deputy (who was being nice by not affixing the REQUIRED leggings on him) finally arrived with his 9mm waving all over stating "stand out of the way sir, if he moves I'm going to shoot him!" I moved quickly as I was afraid he would shoot me by accident. Having run across this deputy on a number of occasions in social situations, he still to this day has never thanked me for saving his career. If he would have, I more than likely would have never mentioned my involvement.