October 12, 2013 - 8:10pm
Libertarian candidates raise money for charity
Batavia, NY: On Monday October 7, 2013 Batavia City Council at large candidates Jim Rosenbeck and Lisa Whitehead along with Genesee County Legislature candidate Robert Brown were the guest bartenders at The Ten Cent Millionaire on Park Rd in Batavia. All tips were donated to the Salvation Army, a private charity. A big Thank You to Jerry Arena, owner of The Ten Cent Millionaire for offering us his establishment. Many thanks for the generous support from members of the Genesee County Libertarian Party and other patrons who attended the event and tipped for charity.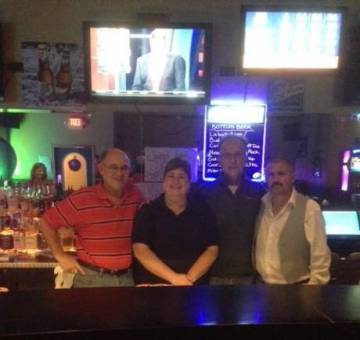 from left to right: Brown, Whitehead, Rosenbeck & Jerry Arena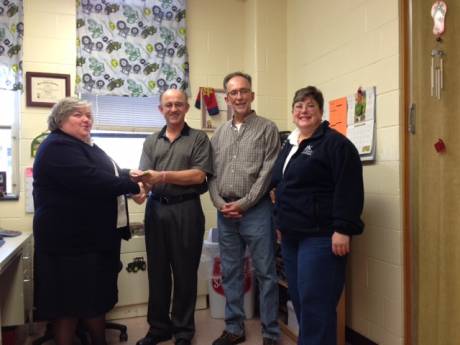 Major Patricia Kurtz of the Batavia Salvation Army accepts the $200.00 donation  from Brown, Rosenbeck and Whitehead.
To learn more about Jim, Lisa or Bob go to
https://www.facebook.com/GCLP.NY
http://www.gclpny.org/
https://www.facebook.com/Whitehead4Batavia
https://www.facebook.com/Rosenbeck4Batavia
https://www.facebook.com/Brown4Genesee
October 12, 2013 - 8:17pm
#1
Good conversation and fun and helped out a great cause. The Salvation Army