February 12, 2017 - 10:41am
Genesee Region Cheerleading Championships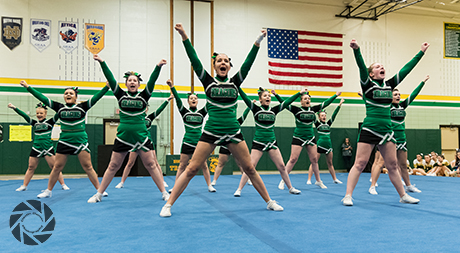 Ten teams from the Genesee Region, including six from Genesee County gathered at Alexander High School Saturday for their annual championship competition. 
Representing Genesee County were teams from Alexander, Byron-Bergen, Elba, Notre Dame, Oakfield-Alabama, and Pembroke. Results listed below. 

Ronald-McDonald Individual Competition:
Madeline Rowley -- Holley (pictured below)
Kelsey Daniels -- Holley
Team Competition Division I:
Holley
Attica
Byron-Bergen
Team Competition Division II:
Kendall
Elba
Notre-Dame
Photos by Destin Danser. Click here to view or purchase photos.