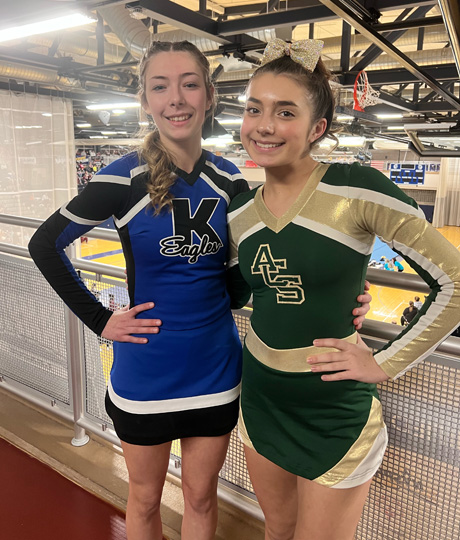 Emily Konfederath, an Alexander High School senior, and Emma Quintern, from Kendall, have been named to the cheer squad for the Ronald McDonald All-Star Game, to be played in Houston in March.
The cheerleaders won their spots on the team through their individual routines in a competition held in Attica.
The Ronald McDonald All-Star Game features top high school basketball talent from throughout the United States. Proceeds from the event benefit the Ronald McDonald House Charities, which provides a home-away-from-home for families with children receiving medical treatment at nearby hospitals.