February 22, 2017 - 9:43am
Sectional Basketball: Alexander 61, Letchworth 50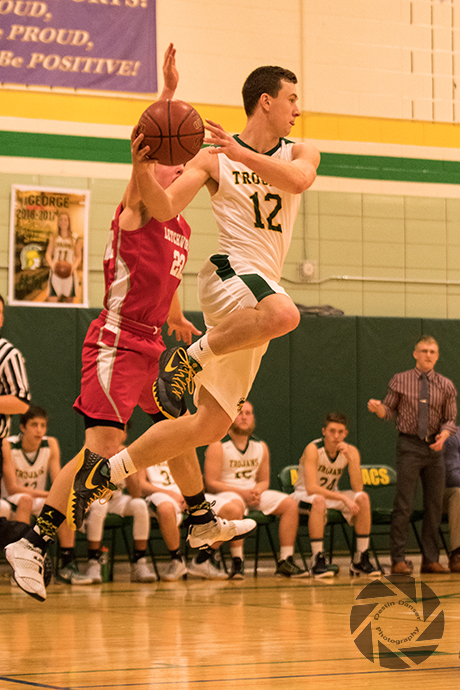 The Alexander Trojans were impressive from the start in their first sectional game of the season, taking an early lead in the first quarter and maintaining it for the rest of the game.
Letchworth attempted to claw its way back into the game throughout the second half, however were unable to do so due to several blocked shots by Alexander's Erik Scharlau on defense. Leading scorers for Alexander were Dustin Schmieder (19 points), Matt Geneway (16 points), and Chris McClinic (14 points). 
Photos by Destin Danser Photography. Click here to view the complete gallery and purchase prints.