November 23, 2016 - 11:50am
Genesee Tourism: Be Thankful for these Genesee County Gems
Wow! 2016 is flying by. It's hard to believe that it's Thanksgiving week. We have a lot of things to be thankful for in Genesee County – including items that will make your "Turkey Day" awesome. Whether you are cooking Thanksgiving dinner, or are going to someone's house on Thursday, here are five places/items that will enhance your holiday.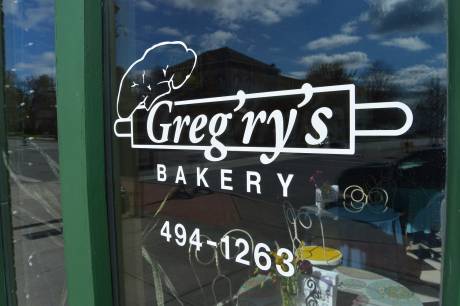 Greg'ry's Bakery (13 N. Lake Road, Bergen, NY)   – You will certainly be a superstar if you show up to Thanksgiving dinner with one of Greg'ry's Bakery's 25 delicious pies. Everything at this beloved Bergen bakery is made from scratch, so you know it will be great. Greg'ry's also has a slew of breads, coffeecakes and rolls that will be welcomed at the dinner table. If you visit their website, Greg'ry's Bakery has a special online Thanksgiving ordering form to help facilitate the process.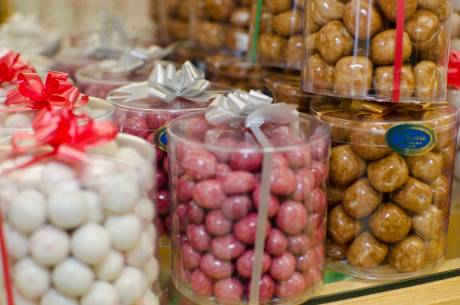 (Photo by Howard Owens.)
Oliver's Candies (211 Main St., Batavia, NY) – Since 1932, Oliver's Candies has been a sweet tooth's favorite destination in Genesee County. Oliver's uses original proven family recipes and the very best in ingredients. Glazed cashews and ribbon candy are two of Oliver's specialty items that are welcomed at any Thanksgiving table. The fact that Oliver's is open 9 a.m. to 9 p.m., seven days a week should make it easy for you to stop by.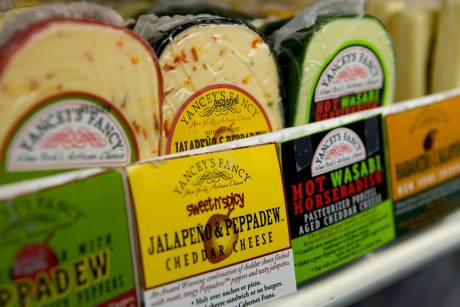 Kutter's Cheese Factory (857 Main Road, Corfu, NY) – This is your destination for award-winning cheeses. There are so many different flavors to choose from, including all your Yancey's Fancy favorites (smoked Gouda and bacon is this writer's top choice!). A large selection of curds, dips, cottage cheeses, jams, spreads, and crackers are also available in the outlet store, as well as Hunt Country Vineyard wines.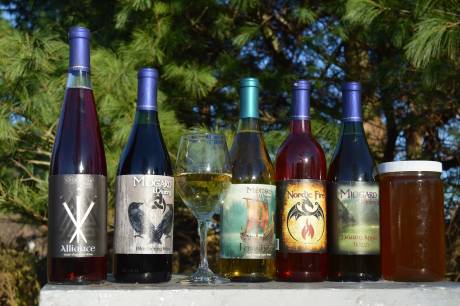 Midgard Wines (purchase at West Main Wine & Spirits, Batavia) – Bring some local wine to the table! Genesee County's only meadery turns honey into wine (also known as mead). Midgard's delicious flavored wines are made from their own bee colony on the family farm. Mead is quite the rage in the food and beverage world – so not only will you bring a great wine to Thanksgiving, but it's also catching the wave of a popular trend.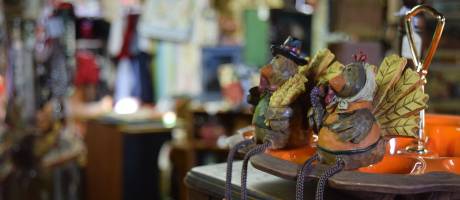 The Mill (7061 Old Orchard Road, Elba, NY) – If you want to spice up your house with some seasonal decorations, or purchase a small gift for your Thanksgiving host, The Mill gift shop is a wonderful place to shop. Set in an old grain mill, The Mill has a wide array of gift items that fit right in with the holiday season. Lots of items to discover throughout.
Bonus locations: After stuffing yourself for a few days, you might want to get some exercise by going for a hike at either Genesee County Park & Forest and Iroquois National Wildlife Refuge.
Visit www.VisitGeneseeNY.com to learn more...