March 21, 2018 - 1:13pm
Six places to unleash your inner artist in Genesee County for Arts Awareness Month
Is there anything better than the feeling of working with your hands? Of crafting, creating, and unleashing your creativity? We think not. March is Arts Awareness Month in Genesee County, so there's no better time to get crafty!
Whether you want to dig in and create something yourself, or be inspired by those who do, we've rounded up the best places in Genesee County to celebrate art, artists and Arts Awareness Month.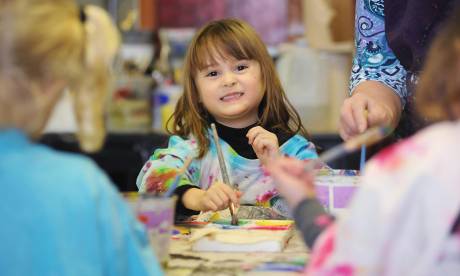 With so many great places to get crafty, there's no better time to stop by one – or all – of Genesee County's great studios and shops. Classes, events and exhibits can be found on the Genesee County website year-round, so gather up your smocks, brushes and favorite paints colors and have fun!