June 19, 2018 - 1:08pm
After rain delay, Muckdogs unleash offensive attack for 9-6 win in home opener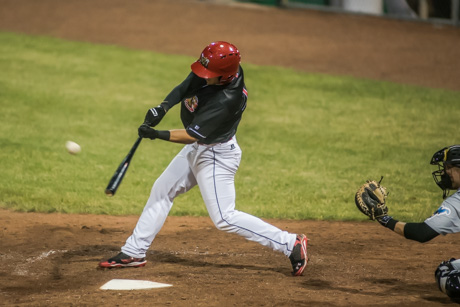 The 2018 edition of the Batavia Muckdogs are looking like a team that can score runs in bunches after scoring eight runs or more in three of their first four games, including nine runs last night against West Virginia for a 9-6 victory in a soggy home opener.
The offensive onslaught was anchored by left fielder Michael Donadio, a native New Yorker, who was 2-4, including a fifth-inning homer (top photo) and three RBIs.
On a rainy Monday, which meant the game was delayed for more than an hour, the opening night crowd was smaller than expected at 835.
Still, NYPL President Ben Hayes was in good spirits before the game and said he's happy with the progress the local franchise, now league-owned, is making.
"I think things are going really well," Hayes said. "We focused on the getting the field in shape for the season, getting the lights changed out. We did some things in the clubhouses to get them ready. Talk to Mike (Jacobs), the manager, and he's really happy with what he's walked into."
Before the game, Wayne Fuller and Bill Dougherty were honored with a moment of silence. Memorial signs have been placed on the fence in right center and left center honoring their contributions to Batavia baseball.
Fuller was the longtime voice of the Muckdogs.
"His smooth tenor provided the soundtrack for so many summers of our lives here at Dwyer Stadium," said PA announcer Paul Spiotta. 
Dougherty was a historian of Batavia baseball: "A champion of our team and this community and a romantic defender of the underdog."
Starter R.J. Peach, from San Diego, got the win, going five innings and giving up seven hits and three runs.
Chad Martin pitched the ninth for his first save of the season.
Jerar Encarnacion, from Bayaguana, Dominican Republic, was 2-4 and is currently the team's leading hitter with a .471 average.
Ricardo Cespedes, from the Bronx, also had two hits.
The Muckdogs are now 2-2 on the season and face 0-4 West Virginia again at 7:05 p.m., the second game of a six-game homestand, which includes three against  Williamsport.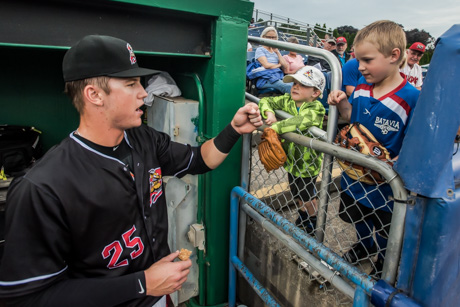 First baseman Sean Reynolds bumps fists with two fans before the game.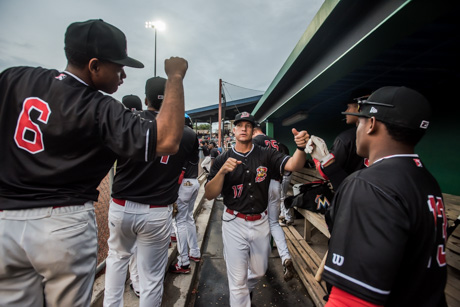 Manager Mike Jacobs, middle.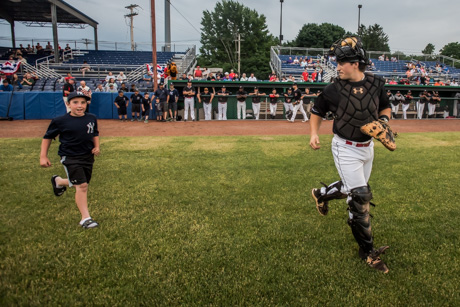 Catcher J.D. Osborne runs onto the field prior to National Anthem with a young Yankee, one of Batavia's youth ball players.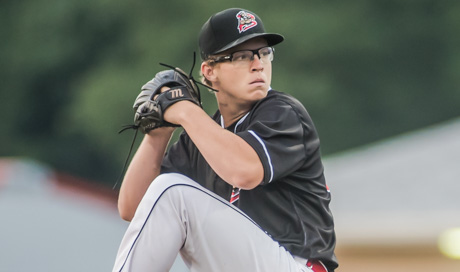 Pitcher R.J. Peace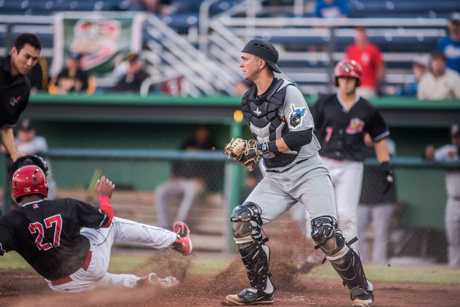 Jerar Encarnacion scores in the first inning.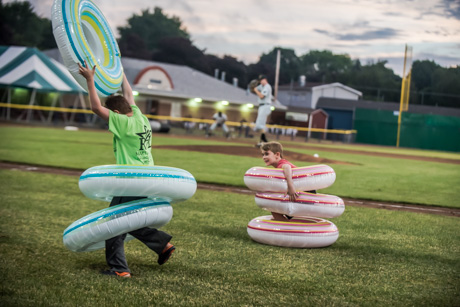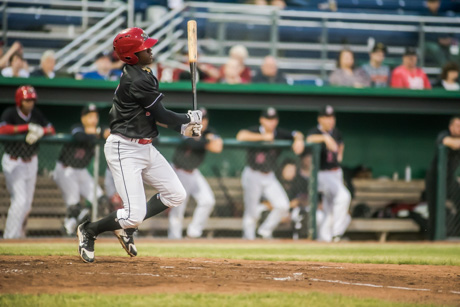 West Virginia second baseman Melvin Jimenez with an errant throw in the third inning (which nearly hit the photographer).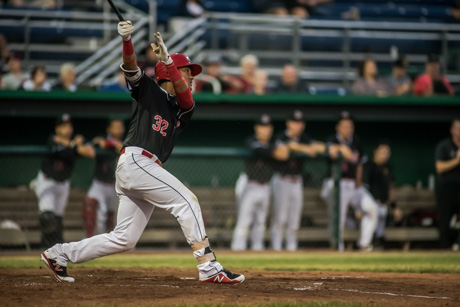 Ricardo Cespedes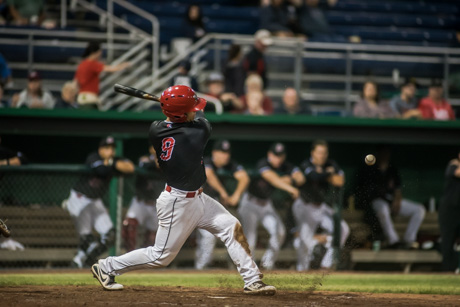 Denis Karas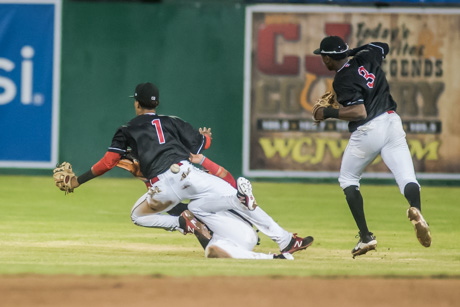 Gerardo Nunez and Ricardo Cespedes collide chasing a pop-up in the seventh inning.