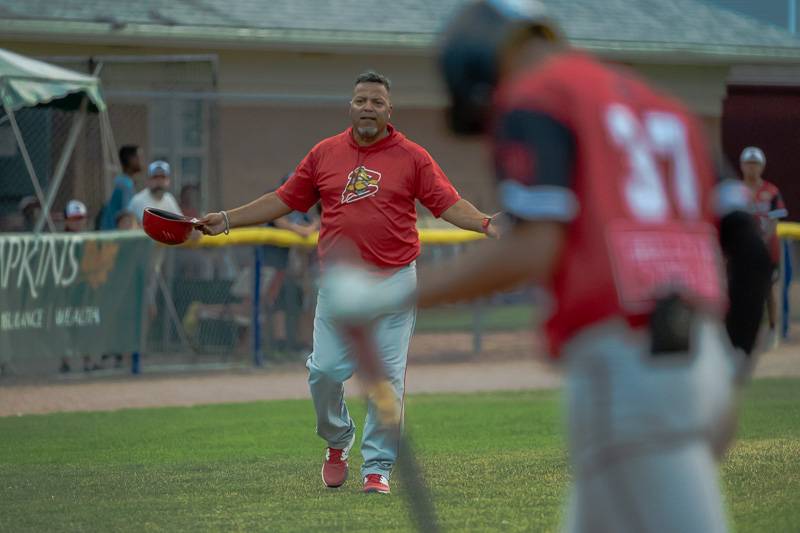 Press release:
The Batavia Muckdogs have agreed to terms with current Manager and coach Joey "Skip" Martinez for the 2024 and 2025 seasons.  Skip Martinez took over in 2021, the first season CAN-USA Sports took over ownership of the Muckdogs.  The Florida native and former Detroit Tigers draft pick has come to know Batavia as a second home these past few years.            

Since taking over, Martinez has led the Dogs to the playoffs in two of his first three seasons. The Muckdogs won the West Division in 2022 and fell just 1 game short of winning the PGCBL Championship that season. Under Martinez, the Muckdogs claimed the #1 seed in the regular season in both 2022 and 2023. 

"Joey has done a great job for us here in Batavia, and we are pleased to have him back," said Muckdogs Owner Robbie Nichols. 

"I am very happy to be back to my second home and continue to be part of the Nichols family and our Muckdogs Mafia, I hope to be here amongst family for a long time. Thank you for the continued support for our organization, We will be back, and we will be better," said Martinez.

Season tickets are on sale as low as $99 for the 2024 season.  If you are interested in tickets, sponsoring the Muckdogs, or hosting a group event next year at Dwyer Stadium, call 585-524-2260.  For the latest news throughout the offseason, check out their website at www.canusamuckdogs.com. The Muckdogs will be hosting the Battle of the Badges this Saturday at 6 p.m. at Dwyer Stadium and will be hosting Muckdogs Trick or Treat on Saturday, October 21st 3 to 6 p.m.