February 26, 2021 - 12:46pm
Armbrewster's big night propels O-A to win over Alexander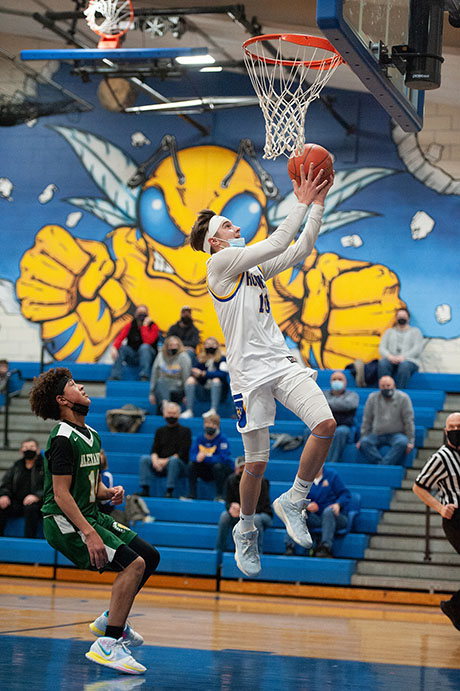 It was the Gaige Armbrewster show in Oakfield on Thursday night as the junior scored 28 points to dominate the Hornets game against the Alexander Trojans.
Oakfield-Alabama won 60-44 to move to 5-1 on the season.
Travis Wiedrich scored nine points for the Hornets and Jordan Schlagenhauf and Kaden Cusmano each scored six.
For Alexander, Devin Dean scored 17 points and Nicholas Kramer scored nine.
In other boys basketball: 
Byron-Bergen beat Kendall, 79-51
Pembroke beat Elba 48-31
Lyndonville beat Notre Dame 67-65
Photos by Kristin Smith. For more, click here.