June 3, 2020 - 6:14pm
As firefighters finish working one accident, a second one reported in opposite lane of the Thruway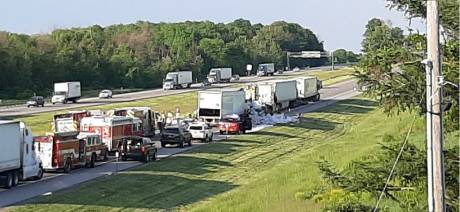 While Le Roy fire and Bergen fire were on the Thruway working an accident that required a Mercy Flight transport near the Route 237 overpass, a second accident was reported in the westbound lane.
The first accident involved a tractor-trailer in the eastbound lane.
It appears there are minor injuries in the second accident.
Top two photos by Alecia Kaus/Video News Service. Bottom photo submitted by a reader. Additional photos added below by Alecia Kaus.