February 11, 2019 - 11:02am
Batavia Alpine Ski Team closes out season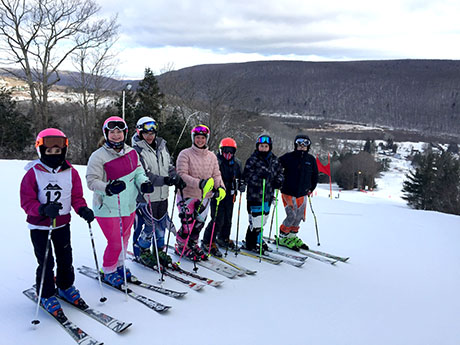 Write-up and photos submitted by Coach Matt Holman:
The regular season came to a close this past Saturday as the Southern Tier Race League marked senior day at Swain. After canceling a race on Wednesday due to freezing rain and warm temperatures, the conditions were hard and icy for a two-run GS, followed by a single slalom race.

The Batavia girls finished the regular season with a fifth-place finish in the afternoon race slalom led by Tess Cerefin, who capped her senior season with the best finishes of her career, a pair of 15th-place finishes. Lily Whiting finished in 18th place in slalom. The morning GS produced a fourth-place team finish, led by Aubrey Towner, who was 13th.

On the season, the girls finished in fourth place in the Southern Tier Race League, with all three girls collecting points for finishing in the top 15. Aubrey Towner was 16th place, Lily Whiting was 21st and Tess Cerefin was 22nd.

Zach Wagner finished the morning GS race in 23rd place, followed up by a 22nd-place finish in the afternoon slalom. He finished the season in 23rd place for the boys on the season.

The modified team finished the day with a pair of fifth-place finishes. In GS Ben Stone had the best individual finish, but Ethan Bradley was the top overall finisher at 21st and Lily Wagner at 22nd. In slalom, Ethan was the top finisher at 20th, followed by Lily at 22nd and Ben at 23rd.

The Varsity skiers will compete at sectionals at Swain on Tuesday the 12th for the boys and Wednesday the 13th for the girls.
 
Team photo: Lily Wagner, Lily Whiting, Zach Wagner, Tess Cerefin, Ben Stone, Ethan Bradley, Aubrey Towner.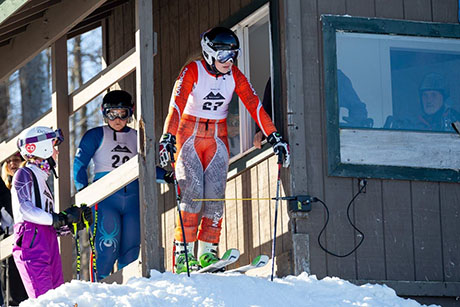 Aubrey Towner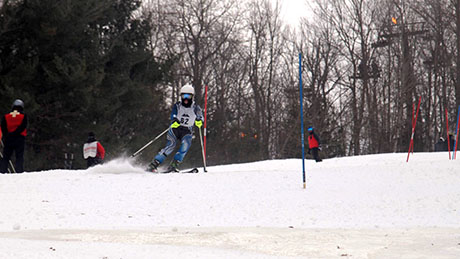 Zach Wagnerski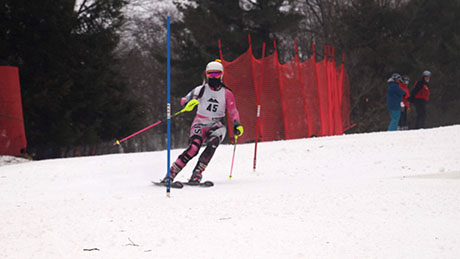 Tess Cerefinski
Lily Whiting