February 25, 2017 - 6:21pm
Batavia conquers HF-L 59-49 giving Brasky 400th career win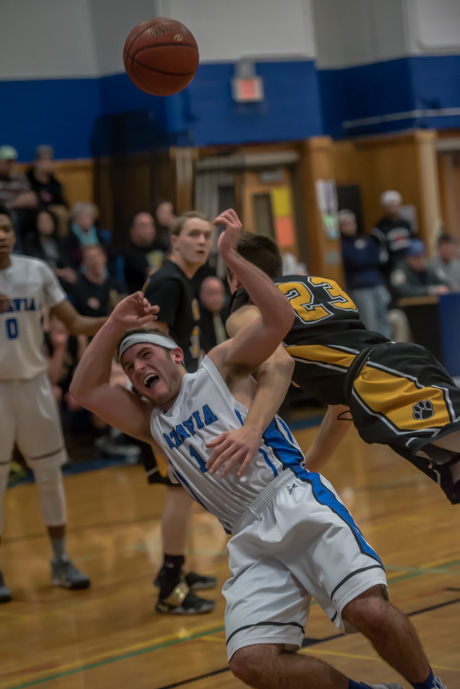 The Blue Devils are moving on in the post-season with a Section V playoff win today over Honeoye Falls, 59-49.
Antwan Odom scored 22 points, hitting two threes along the way. Tee Sean Ayala scored 14 points, hitting two three-pointers. Jonathan Liciaga scored 11. John Kindig added six.
For HF-L, Owen VanNewkirk hit 15 points, including a trio of threes.
It was the 400th win for Head Coach Buddy Brasky (submitted photo below).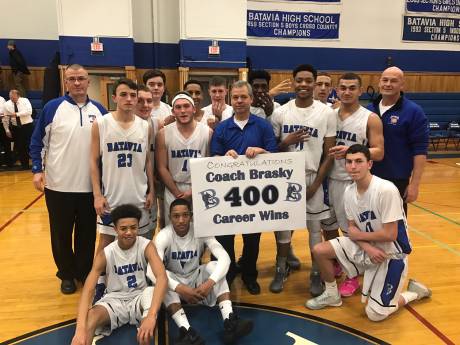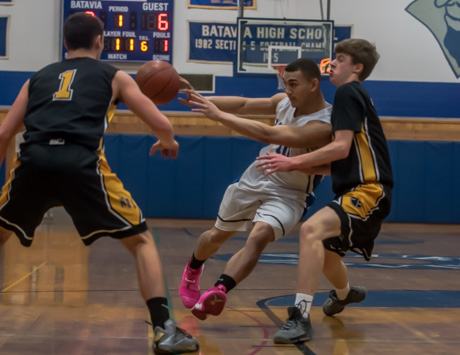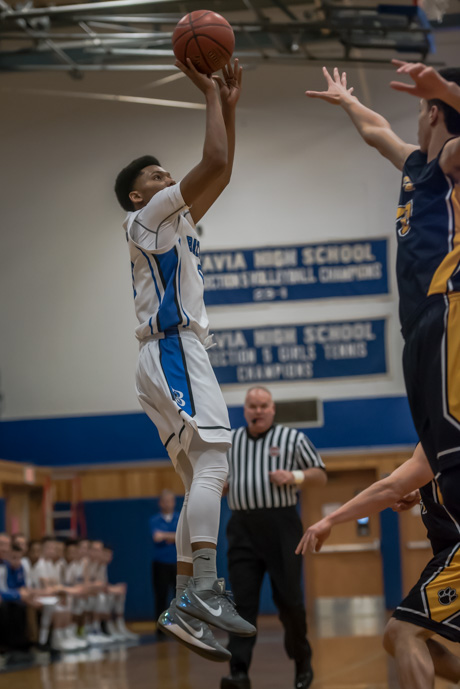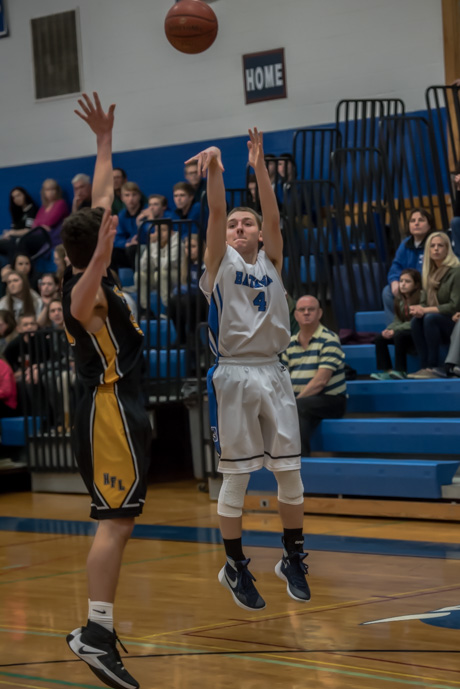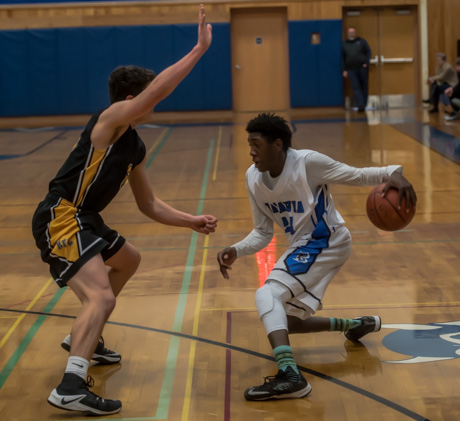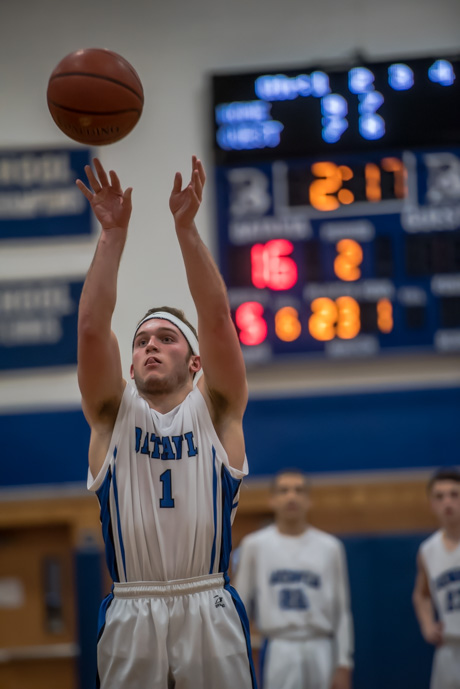 To purchase prints, click here.