February 4, 2017 - 3:01pm
Batavia PD officers help kick off Kindness Challenge at St. Joe's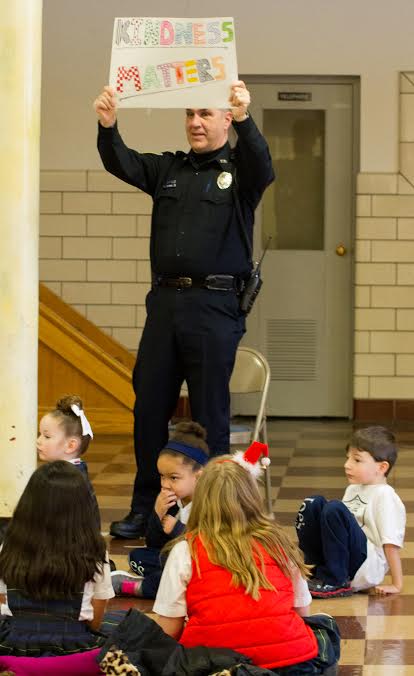 Press release:
The students at St. Joseph School look forward to Catholic Schools Week every year. This year the theme is "Catholic Schools: Communities of Faith, Knowledge and Service.

To kick off their fun filled week, Detective Schauf and Officer DeFreeze, from the Batavia Police Department, joined them for a Kindness Challenge. The students were reminded that acts of kindness can be big or small and are something that anyone can do at any time.

Throughout the week the students partake in many different fun activities not only at school but around their community. They visited Batavia Showtime for a movie, went bowling at Mancuso Bowling Center, ice skating at Falleti Ice Rink and visited the YMCA for a variety of fun activities. Their week concluded with a school-wide talent show.