October 20, 2017 - 10:11am
Batavia Players presents 'Broads, Boys & Broadway Backwards'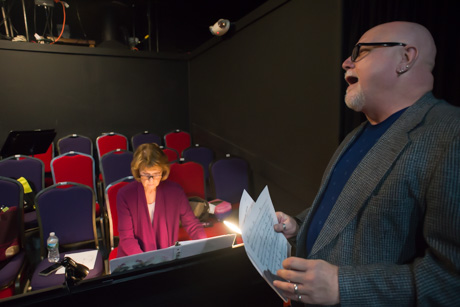 Tomorrow at 7:30 p.m., the Batavia Players will present "Broads, Boys & Broadway Backwards" at the Harvester 56 Theater on Harvester Avenue, Batavia. 
Tickets are $15 and include a champagne reception after the show.
The players will perform songs from Broadway musicals, but with gender roles reversed. The men will sing the women's parts and the women will sing the men's parts.
Performers are Pat Burk, Amanda Taylor, Anthony Baldwin-Giambrone, Cameron Bontrager, Colin Fleming-Stumpf, Jerrod Baldwin-Giambrone, Joe Kusmierczak, Erin Stamp, Kathryn Fitzpatrick and Wendy Williams.
The show is directed by Pat Burk. Musical direction and accompaniment, Kathy White.