It's perhaps an unusual title, emphasizing Broadway favorites with a title of "Do Not Sing List, and the "Not" has a red slash through it. So are these to be sung or not?
Director Sophie Houseman, a seemingly jack-of-all-trades when it comes to theater according to her resume, explains the mystic cabaret title of this weekend's show.
"The 'Do Not Sing List' of musical theater is something that I have heard talked about much too frequently during my college education and my continuing path through community and semi-professional theater," she said. "It is a list that I have always battled with when auditioning myself. Technically, the list is full of songs that agents, directors and other top decision-makers would advise against auditioning with."
She listed examples of songs that boast about the performer, include profanity, sexual innuendo, rope in one or more people for a duet or ensemble, songs that are "massively over-performed, under-rated, tied to a certain demographic or songs that have such a strong connection to a particularly famous performance that you are unlikely to measure up."
Ah, that makes the title make a little more sense. The show goes on at 7:30 p.m. Friday and Saturday at Main St. 56 Theater at Batavia City Centre, Batavia. 
Batavia Players will present the cabaret showcase of the "most memorable melodies from your favorite Broadway shows, new and old, and some fantastic songs you are perhaps yet to hear." 
Houseman is a versatile participant, with a portfolio listing her as a performer, artistic staff, teacher, actor, dancer, singer, director and musical director, choreographer, music teacher, and vocal coach.
The mezzo-soprano said that, despite all of the pitfalls of the typical audition guidelines for songs, for this weekend's cabaret, "we are fighting against many of these taboos."  
"We are tackling the notion that you cannot perform a song if 128 other people are singing it in the same audition room and choosing to express an emotion and tell a story that we think is important, regardless of any connotation attached to it," she said. "These performers have really taken these songs and used this opportunity to make them different, to stand out from the crowd and really make everyone question why they shouldn't be performed. They have been dedicated, honest and, frankly, inspirational in their approaches to the material and in their final performances. I thank them deeply for that."
Furthermore, she said, the troupe of vocalists is taking this two-night opportunity to perform songs  "we think should be banned from the banned list."
Clever, though, that she didn't answer the question of what songs would actually be included in the show. To find out, tickets are $18 for adults, $16 for students and seniors, and may be purchased at bataviaplayers.org
Photos by Nick Serrata.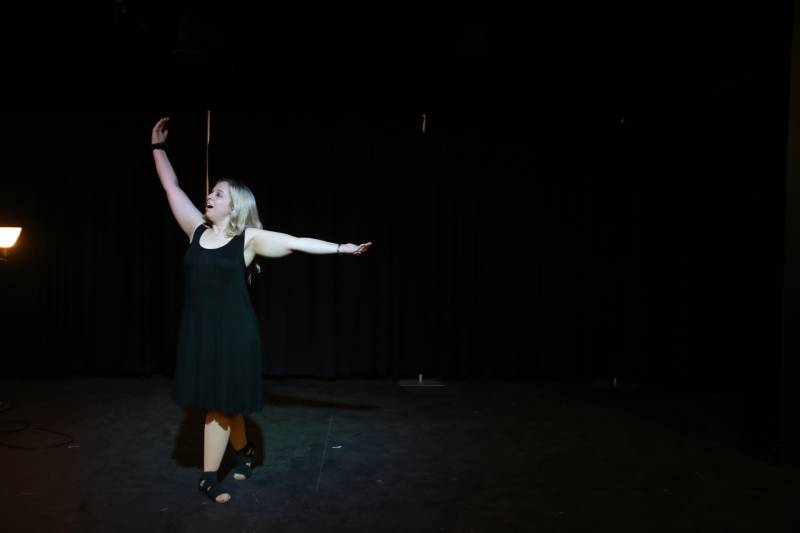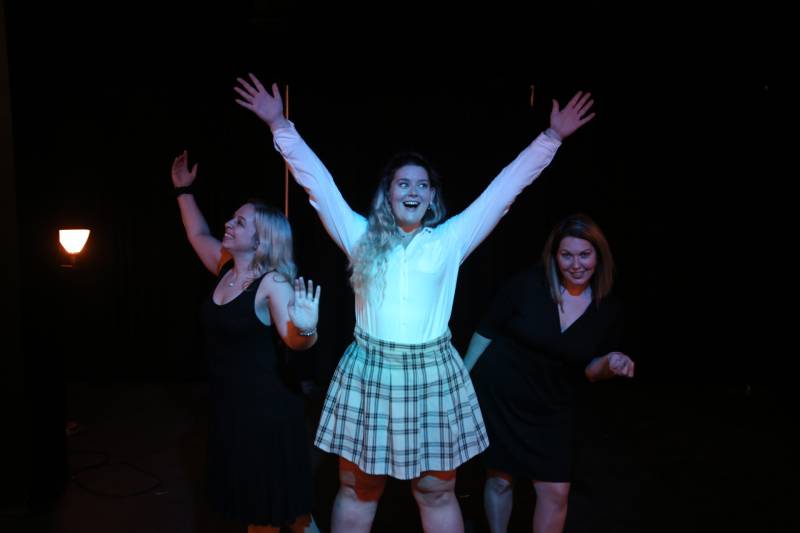 Image