January 21, 2016 - 9:23am
BDC announces board changes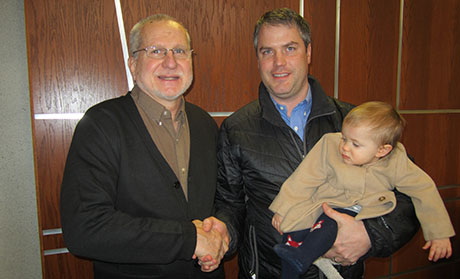 Press release:
At a Special Meeting of the Batavia Development Corporation (BDC) early January, President Ray Chaya thanked fellow Board Member Gregg Torrey for serving eight years as a director of the City's economic development agency. The BDC instituted term limits during Torrey's tenure. He has represented City business development efforts since June 2007 and served many years as an officer of the organization.

The BDC also elected three new members:

· Mary Valle, second generation Valle Jewelers business owner, active Vibrant Batavia volunteer and former Business Improvement District director;

· Steve Pies, fourth generation Max Pies Furniture business owner and past Genesee County Chamber of Commerce Board president;

· Pier Cipollone, former City Councilman and past BDC Board president.

Fellow Board members include Ray Chaya, Susie Boyce, Peter Casey, Kathy Ferrara, Jay Sackett, Barb Shine and ex-officio member, City Manager Jason Molino. The Board meets the fourth Wednesday of each month at 7:30 a.m. in City Hall.