February 27, 2022 - 1:12am
Behind hot-shooting Merritt Holly, Le Roy beats Haverling 67-50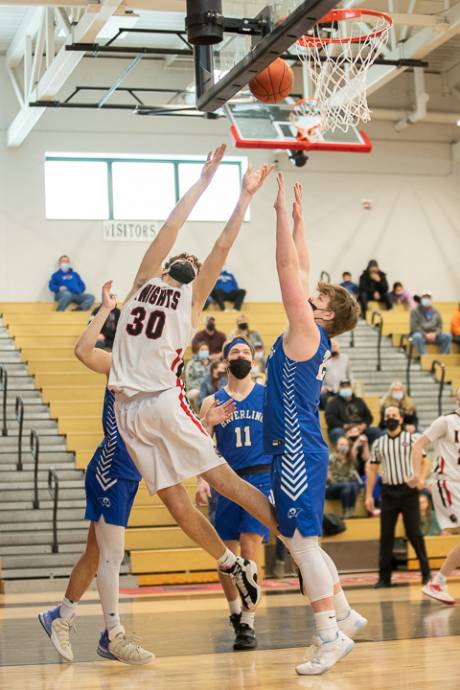 Merritt Holly, Jr., dominated and Le Roy advanced Section V Class B2 bracket with a 67-50 win over Haverling.
Holly scored 31 points.  Mitchel Hockey scored 17 points.
The Oatkan Knights are ranked #2 in the bracket and are now 15-6.  They take on #3 seed Myderse Academy (13-8) on March 2 at a time and location to be determined.
Photos by Jim Burns.