November 30, 2016 - 6:33am
Beth Kemp picked to lead Business Improvement District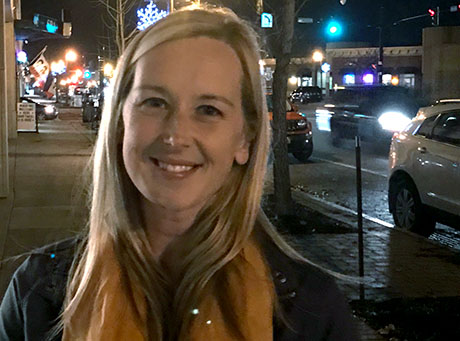 Beth Kemp, who has been active in the Downtown business community since she and her husband, Brian Kemp, moved their business, T-Shirts Etc., to East Main Street in 2012, has been named the new executive director of the Business Improvement District.
Kemp replaces Laurie Oltramari, who resigned about two months ago, following a recruitment search by the board of directors that brought in potential job candidates from throughout the region.
Kemp thinks the board recognized her passion and commitment to Downtown.
"I feel there is a lot of potential for our Downtown and I would love the opportunity to bring it to the vision that I see," Kemp said. " I feel the board of directors is moving in the right direction. I think I'm able to collaborate nicely with all the organizations and the city. I have great relationships already established to move things forward."
In order to take the job, Kemp resigned from her director position with the Business Education Alliance.
The move seemed like a natural extension of her longtime involvement with the BID, she said.
"I've actually been in love with our downtown since we moved our small business down here," Kemp said. "I jumped on any opportunity I could take to get on all the committees to help with events to help other small business owners, so it just seemed like a perfect fit for me.  It's everything that I love to do."
Since moving Downtown, T-Shirt's Etc., which started in the Harvester Center, them moved to the former WBTA building at Main and Harvester, before moving to East Main, has continued to grow and is now located on Center Street.
There's been some tension the past year or two between City Hall and the BID, but Kemp things will be smooth sailing going forward.
"For me personally, I've never had any tension or problem dealing with the City on any level," Kemp said. "They've always been very willing to help me with any event that we're coordinating. Any committee I've been on, we've had great relationships. I don't see that as being an issue at all."
November 30, 2016 - 9:32am
#1
Now there's a decision made in a town where I call home, that makes sense.. Congratulations Beth!