March 1, 2017 - 12:42pm
Blue Devils let semi-final lead slip away in 57-55 loss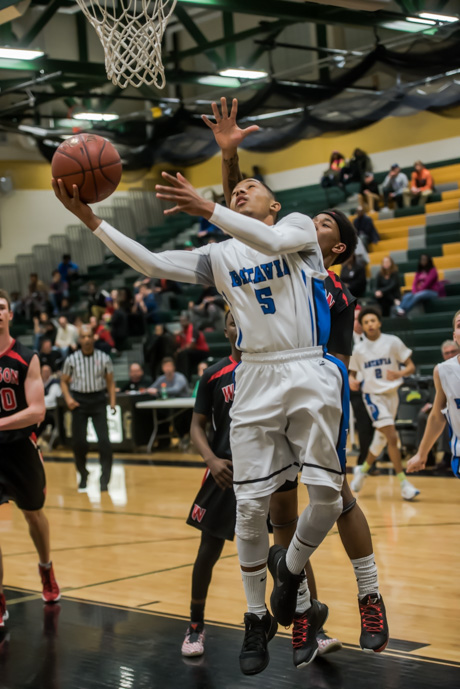 The Batavia Blue Devils played hard but came up short, letting a five-point lead slip away in the closing minutes of play against Wilson in a Section V semi-final to lose 57-55.
"My guys fought," said Head Coach Buddy Brasky. "They fought. We could have folded and they fought."
They fought on even after star guard Tee Sean Ayala fouled out with more than a minute left in the third quarter, putting him and his game-high 24 points on the bench the rest of the way.
That isn't the reason Batavia lost, though. Jonathon Liciaga in particular stepped up to fill the void, finding ways, even at 5' 9", to slip in behind Wilson's big center, 6' 7" Patrick Phillips, for easy baskets. He scored six points in the final quarter.
"I give a lot of credit to our guys," Brasky said. "After Tee Sean went out, they could have folded. They didn't. Some other guys stepped up, but it just wasn't enough."
Liciaga, who scored 11 points total, has become a bigger factor in Batavia's offense as the season has worn on as his talent for finding open space on the court has become more apparent.
"Guys figured out as the year went on, he's open and he can put the ball in the basket," Brasky said. "As the year went on they started finding him more and more."
In the final minute, the Blue Devils didn't score and Brasky said that was the result of some bad decisions.
"The initial pressure (from Wilson) didn't hurt us," Brasky said. "On the back end, we had some turnovers down the stretch. We made some bad decisions. We missed some open guys. That's what young teams do, I guess."
Brasky and every player on the team certainly wanted to end the season with a Section V trophy. That, after all, is kind of a Blue Devil's tradition under Brasky, but as Brasky noted, this is a young team (only three seniors). The team has come a long way over the course of the season from a rather disorganized, mistake-prone group to being more disciplined on offense and defense.
"We preach at beginning of the year, especially this year, that it's going to be a journey," Brasky said. "We had to keep trying to improve and we wanted to try and peak at the end.
"We went through some tough stretches and at the end of the year, we started playing some pretty good basketball. I thought we played, for the most part, tonight, we had stretches of really good basketball from a lot of guys, but again, it wasn't enough."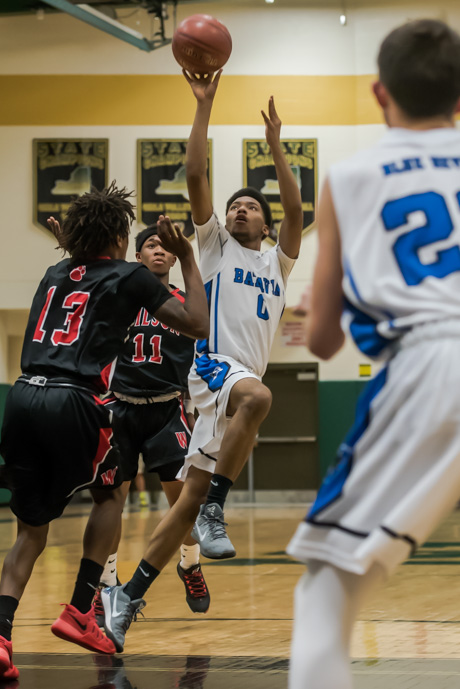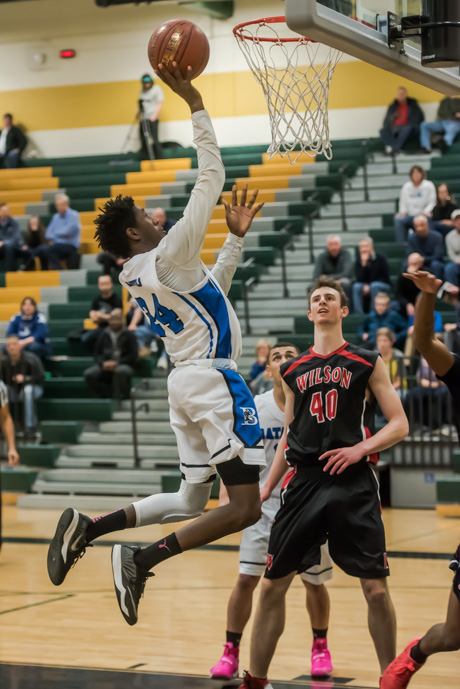 To purchase prints, click here.