Image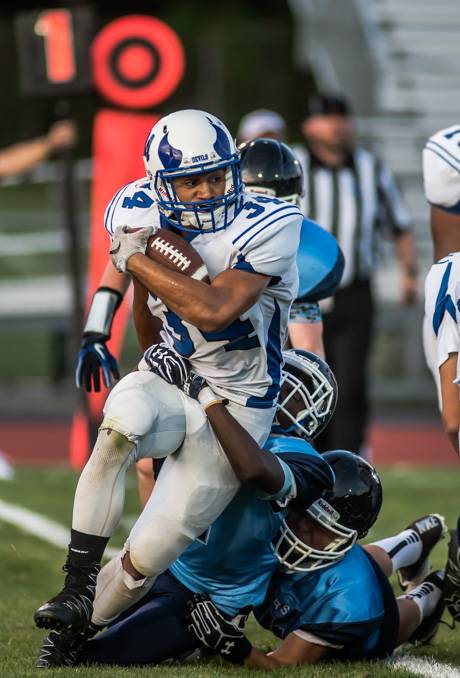 Ray Leach, Batavia High School's star running back, was the victim of a stabbing today 153 Ross St., Batavia.
His sister Whitney Leach said her brother was stabbed four times in the back, twice in his abdomen, once in each leg, and also has a couple of other superficial cuts.
He was discharged from the hospital this evening following treatment and is expected to recover.
According to social media posts, the suspect is a teammate and also one of Batavia's top athletes. Both are heading into their senior years. Batavia PD has yet to release the name of the suspect.
Leach helped the Blue Devils win sectional titles in 2015 and 2016 and helped lead them to the cusp of a fourth straight title in 2017. He has also been a standout on defense.
Shortly after the incident today, Whitney Leach asked for the prayers of friends and family.  Once she learned more about his condition, she said, "Pray that he will have a great recovery and we can get him back on the Batavia field (that's all he cares about, being able to play football)."
She said the first thing he did after arriving at the hospital was ask to see Head Coach Brennan Briggs and Briggs did visit him in the hospital.
He was treated at UMMC.
Chief Shawn Heubusch said Batavia PD will have a press release tonight about the incident.