May 10, 2017 - 12:30pm
BOCES students given something to brag about: working for NASA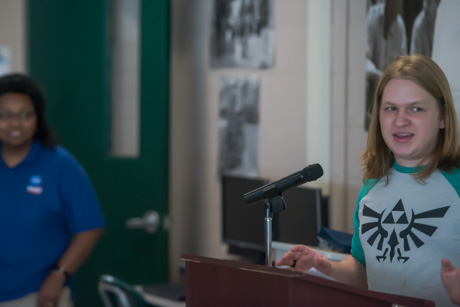 Getting to work on parts that NASA will actually use on the International Space Station is definitely something to brag about, said Dominick Brown, a senior at Batavia High School (at right, in photo above) and a student in BOCES precision machinery program.
Brown and about a dozen other students are part of a program begun this year at BOCES by teacher Tim Gleba, who persisted in his pursuit last year to get Batavia's machine shop course accepted into NASA's HUNCH program. HUNCH is a nationwide program started in 2003 that gives high school students the chance to design and manufacture hardware for NASA. The program has since expanded to include culinary arts as well so that students can come up with ready-to-eat meals for astronauts.
Students have made single-purpose storage lockers to hold experiments being taken up to the space station and one of the next projects is new handrails.
Brown's reaction was like a lot of students in a video presented by NASA scientist Florance Gold, Ph.D, yesterday at a press conference about the program in Batavia. The students all said the program inspired them to think about engineering, science and aerospace careers and gave them the confidence to think it might be something they could pursue.
"It's really awesome that we actually get to work for NASA and it's something I can put on my resume," Brown said. "I'm always bragging to my friends, 'OK, I work for NASA now.' It's kind of cool. I'm definitely very grateful for everything my teachers and NASA have presented to me to be part of this amazing program. I'm crazy grateful. Unlike test hardware, we're making actual hardware that is going into the space station, so it's something that I can say, 'I made parts that are in the space station.' "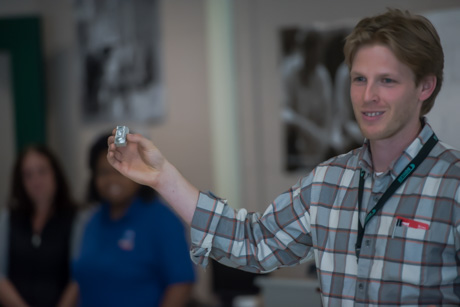 Tim Gleba with the first part his precision machine students made for NASA.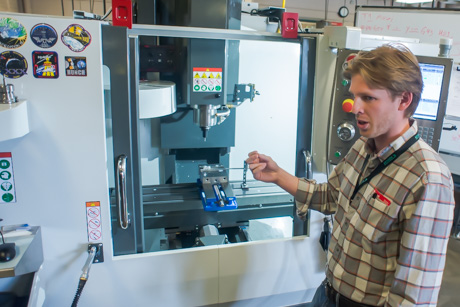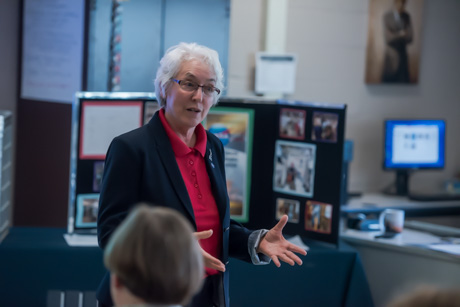 NASA scientist Flo Gold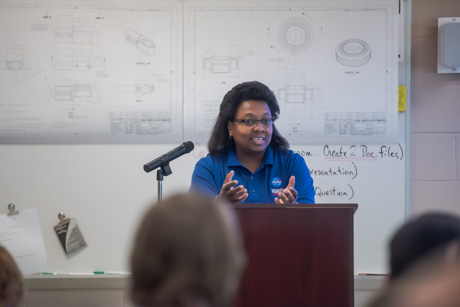 Nancy Hall, an aerospace engineer with NASA, who works at the Glenn Research Center in Ohio.
A couple of weeks ago, BOCES students were able to visit the facility. Hall said it's special getting to work for NASA.
"One thing I want to pass onto the students is think about the opportunity you have in front of you," Hall said. "You're going to be making parts for NASA, which is just neat in itself. Even myself, working for NASA, I still pinch myself."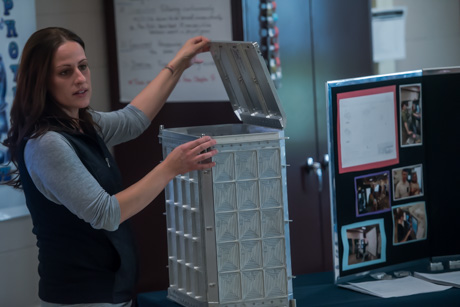 Amanda Phelps, a HUNCH support machinist with one of the storage lockers designed and made by high school students.