April 26, 2016 - 9:29am
Byron-Bergen names new superintendent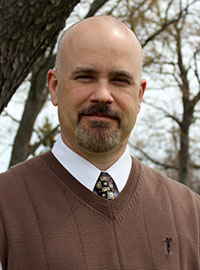 Press release:
The Byron-Bergen Central School District's Board of Education has named Mickey Edwards as the district's next Superintendent. Edwards' start date is July 1.
"The search process was rigorous and the Board of Education truly values the input we received from the various stakeholder groups, including staff, and community members who met with the candidates to help us make a final decision," said Board President Debi List.
"With his dedication, enthusiasm, and professional background, along with a deep understanding of many aspects of educational leadership, our board feels that Mr. Edwards is an excellent fit for the students, faculty and staff of the district."
Edwards currently serves as the superintendent of Wyoming Central Schools located in Wyoming, NY. Previously, he served as the coordinator of Curriculum and Instruction for Orleans/Niagara BOCES, a position he held from 2009 until 2014.
Edwards began teaching in 1995 as an art teacher for the Hilton Central School District. In 1996, he began teaching at Albion Central Schools as an Art/Technology instructor. He continued his career at Albion Central Schools serving as the elementary school dean of students, middle school assistant principal and high school principal. Edwards is a veteran of the Marine Corp.
Edwards earned a Bachelor of Science in Art Education from Roberts Wesleyan College, and a Master of Arts in Liberal Studies from The College at Brockport. He holds a School District Administrator certificate from The College at Brockport.

"I am very excited to join the Byron-Bergen Central School District team and meet the staff, students, and the community members of Byron and Bergen. Byron-Bergen Central School District should be proud of its many accomplishments and strengths. I look forward to continuing this tradition of excellence as we work together to ensure that our students are successful and prepared for tomorrow," Edwards said.

Kevin MacDonald, district superintendent of the Genesee Valley Educational Partnership, acted as search consultant. MacDonald said the Board developed and implemented a process that helped to determine the best candidate.

"Mr. Edwards understands the challenges and issues the districts in our region face. His breadth of experience, and educational leadership will greatly benefit this district as he works with the Board of Education, staff and community to provide a quality education for the children of this community," MacDonald said.