December 27, 2017 - 5:18pm
Byron-Bergen pulls away from Le Roy in second half for win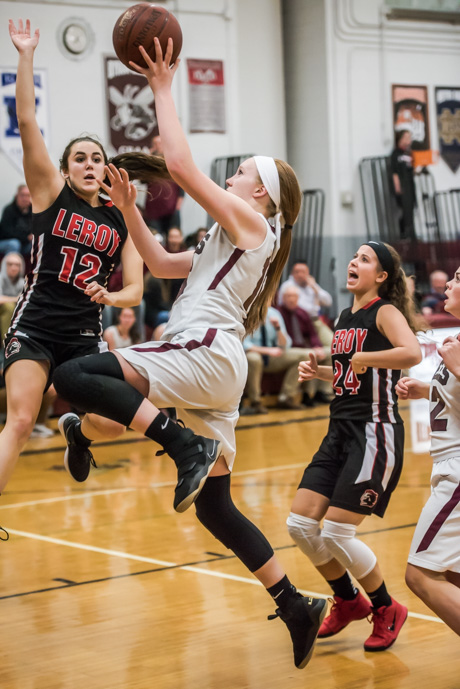 Byron-Bergen's Lady Bees beat Le Roy in a girls basketball game Tuesday night at Byron-Bergen, 58-34.
The two teams were tied at the half, but the Bees outscored the Knights in the third and fourth quarter, 21-11 and 16-2.
For Byron-Bergen, Kelsey Fuller scored 16 points, Miriam Tardy, 14, Juliana Amesburg, 12, and Emily Kaczmarek, 8.
For Le Roy, Erin Cappotelli had 12 points, Bryn Luckey, 7, and Ava Horgan, 6.