September 18, 2019 - 8:38pm
Car fire in garage on Garfield Avenue, Batavia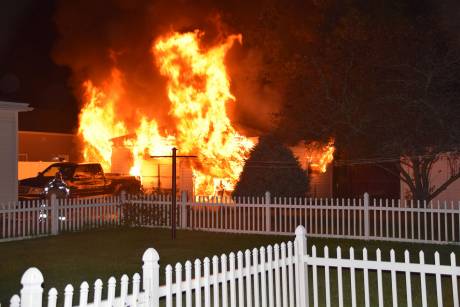 A car fire is reported at 11 Garfield Ave., Batavia.
The car is in a garage.
The garage is not attached to a house.
City fire responding.
UPDATE 8:39 p.m.: A second alarm is sounded. Alexander's Fast Team requested to the scene. Town of Batavia to stand by in headquarters.
UPDATE 8:42 p.m.: Town of Batavia now requested to the scene.
UPDATE 1:25 a.m.: Photo by Frank Capuano added. I shot video at the scene a little later. It's taking forever, for some reason, to upload to YouTube. I'm going to bed and will add the video in the morning.