February 15, 2022 - 3:41pm
Flood watch issued for Wednesday through Friday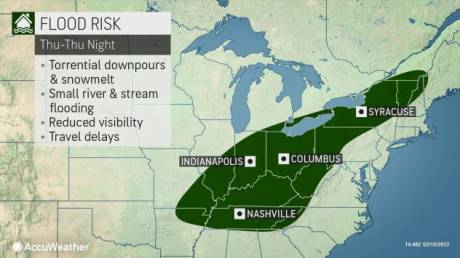 A flood watch is in effect for Genesee County from Wednesday evening through Friday evening.
Potential flooding may be caused by snowmelt and torrential rainfall. 
The National Weather Service stated: "Excessive runoff may result in flooding of rivers, creeks, streams, and other low-lying and flood-prone locations. The greatest threat for flooding will be in ice jam-prone areas ... . Creeks and streams may rise out of their banks. Flooding may occur in poor drainage and urban areas."
Image provided by Accuweather.