Image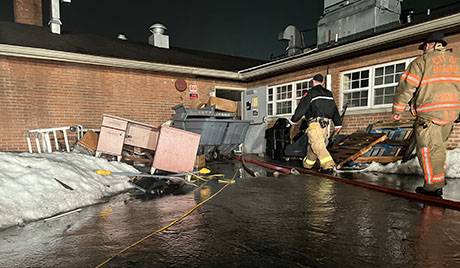 Residents of The Grand Rehabilitation and Nursing at Batavia, 257 State Street, are without heat and power tonight due to water infiltration into the basement of the facility.
Interim Chief Dan Herberger said crews have yet to determine the source of the water but it's possible that it is more than weather-related flooding.
"The fact that there is chlorine (in the water) tells us it may be city water, drinking water," Herberger said.
At about 11 p.m., a DPW crew shut off water to the facility.  That will help emergency responders determine whether the source of the water with chlorine is from a break in a line going into the facility or from a nearby water main.
"We're trying to rule out a water main break somewhere," Herberger said.
Firefighters from both the City of Batavia and Town of Batavia are on the scene running pumps in the basement to try and get ahead of the ongoing infiltration. 
Herberger said the water got into electrical chase ways and the heating system.  He said it will take an electrical inspection and HVAC contractors to determine when it is safe to turn on those systems again.
State Health Department officials are on scene to assist the facility in implementing its emergency response plan.
Herberger said for now the residents are warm.
"We're hoping not to evacuate," Herberger said. "That's the last resort."
UPDATE 1:33 a.m.: National Fuel requested back to the scene to turn the gas back on and get the heat back on.
Image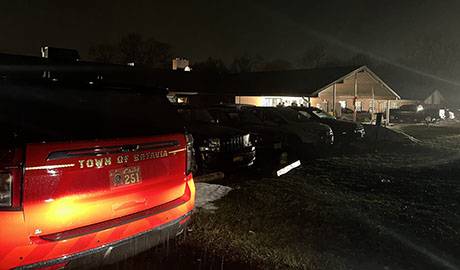 Image