December 10, 2016 - 12:41pm
GSO will perform Christmas carols and other holiday favorites at St. Mary's on Sunday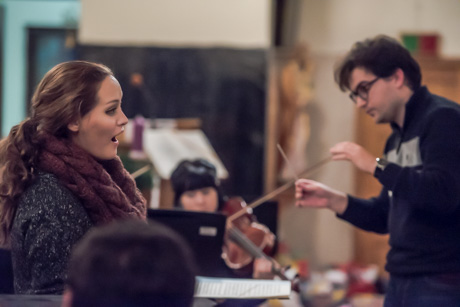 Emily Helenbrook, of Alexander and a soprano, a graduate of the Eastman School of Music, who has performed from Buffalo to California, will be a featured artist tomorrow during the Genesee Symphony Orchestra's annual holiday concert at St. Mary's Church.
For more about Helenbrook, see our previous story: Emily Helenbrook dreams big, works hard as she seeks career as opera singer
Also featured will be Amelia Snyder, on alto saxophone, and one of GSO's Young Artist Competition winners.
The program includes:
Ukrainian Bell Chorale, arrangement by Nancy Strelau
Fanfare from La Perri, Dukas
Concerto for Saxophone and Strings, Glazonov
Christ at the Movies, arranged by Krogstag
Emily Helenbrook singing several selections
Canadian Brass, arrangement by Custer
Sleigh Ride, Leroy Anderson
Christmas Festival, Anderson.
The concert begins at 4 p.m. Tickets can be purchased online or at the door. To purchase tickets online, please make your purchase by 1 p.m. tomorrow. Visit GeneseeSymphony.com