June 1, 2017 - 9:14am
'Here and Now Festival' festival planned for Austin Park in August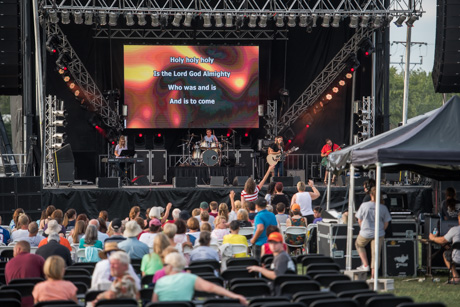 Press release:
Great Tabernacle Ministries announces the second annual "Here and Now Festival" to be held Aug. 25-26 at Austin Park in Downtown Batavia.

This year has grown to include more than 55 vendors and 12 food trucks from the surrounding region, and more than 14 artists and activities for children including face painting, balloon animals, cotton candy, Kona ice, and more!

Music genres vary from '70s rock and folk to rap and hard rock. Friday night features Elevation Worship with an expected draw of people from as far as Ohio, Pennsylvania, New York, New Jersey, Vermont, and Ontario, Calif. There could be up to 4,ooo people visiting Batavia from all around because of this event.

Saturday will start at 11 a.m. running all day till 10 p.m. with a number of artist and speakers, ending with runner-up from last year's hit TV show "The Voice," Christian Cuevas.

Great Tabernacle Ministries would like to thank the Genesee area Businesses, churches, and ministries for all of their support in sponsoring this great event! Without you this event wouldn't be possible and FREE to our community! That's right admission is free so mark your calendars now.

For a full list of Artists, vendors and food trucks etc., please visit www.greattabernacle.org. If you would like to sponsor this event and advertise your business with us please call 585-297-3155 
Photo: File photo. For more photos from last year's event, click here.