September 19, 2017 - 4:24pm
Highway departments in county working together on resurfacing projects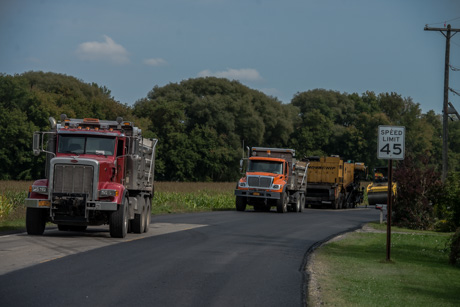 Genesee County is leading the state in shared services among municipalities, Highway Superintendent Tim Hens told members of the County Legislature on Monday.
As an example, he pointed to paving work on South Main Street Road this week.
Hauling in asphalt are trucks from Pavilion, Byron, Elba (two), Batavia (three), Stafford (two), Alexander and Bergen.
The crews will also resurface Byron Road this week.  
The $570,000 project is paid for by a state grant.
The South Main project is 3.8 miles and Byron is 4.5 miles.
"It seems things like just keep getting better and better," Hens said. "We have a great mix of (town) superintendents."