Image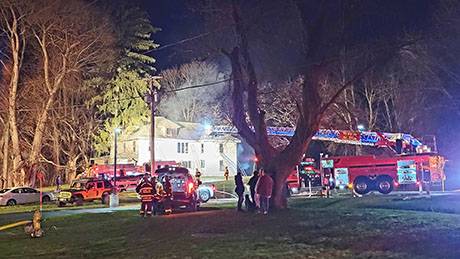 A structure fire is reported at 3687 West Main Street Road, Batavia, following a possible furnace explosion.
The building is reportedly unoccupied. 
Town of Batavia Fire and East Pembroke Fire responding.
UPDATE 5:03 p.m.: A second alarm requested.
UPDATE 5:08 p.m.: Route  5 is being closed to traffic in both directions, at Kelsey Road, and at Wortendyke.
UPDATE 5:20 p.m.: Corfu to fill in at East Pembroke. 
UPDATE 5:25 p.m.: Mercy EMS requested to the scene to stand by.  National Grid requested to the scene.  The fire is knocked down. Firefighters are starting overhaul.
UPDATE 5:36 p.m.: Code enforcement and Red Cross are responding.
UPDATE 8:20 p.m. (Photos and info via Alecia Kaus/Video News Service): Whether a furnace exploded in connection with the fire is under investigation, said Don Newton, the East Pembroke fire chief. The fire appears to have started on the second floor and the furnace is in the attic, Newton said. While Newton was in route to the fire, a firefighter first on scene called Newton on his mobile phone and informed him there was heavy smoke but no visible flames. Before Newton arrived, the firefighter called back and said flames had broken through the rear of the structure. Newton called for a second alarm.  There was apparently no one home when the fire started. Once firefighters confirmed the house was vacant they searched for pets and most of the pets appear to have escaped the fire, Newton said. There is heavy smoke damage throughout the structure and the structure is not habitable. 
Image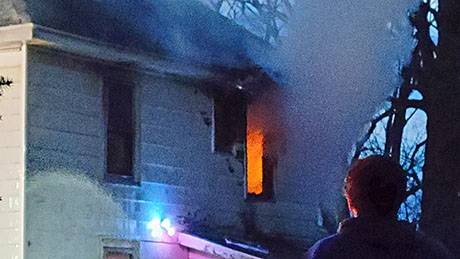 Image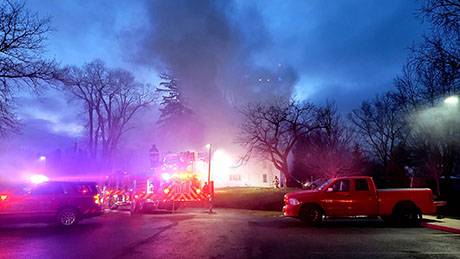 Image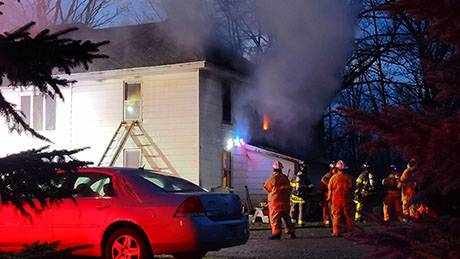 Image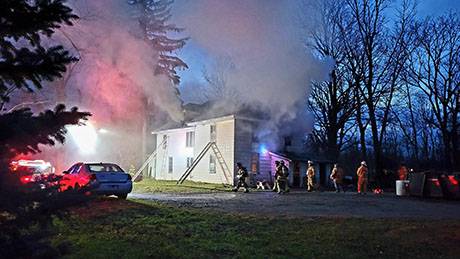 Image