April 8, 2020 - 12:10pm
Hundreds of people benefit from donations of food at Northgate distribution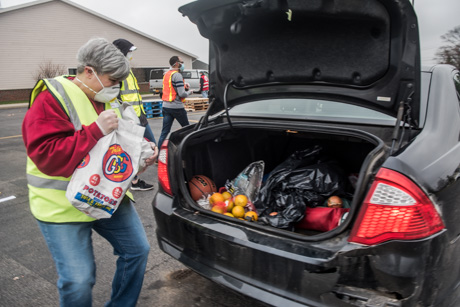 As many as 300 households were stocked with free food, much of it donated by local farmers, such as Star Growers, at Northgate Church's North Campus this morning.
Dozens of volunteers from United Way, Rotary, and GLOW Women Rise, were on hand to help load supplies into the trunks of cars that drove through the distribution line.
"One of the things we're seeing in all of this is it's not necessarily a financial need as much as it is, people are afraid," said Todd Rapp, coordinator of emergency disaster services for The Salvation Army in Batavia. "They can't go to Tops. they can't go to Aldis. Even though they may have the financial means, they just can't do it, so we're helping everyone who needs it."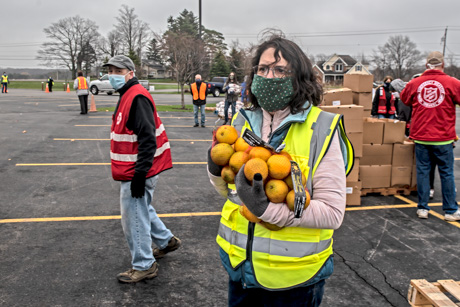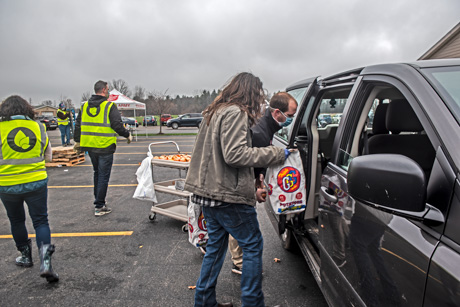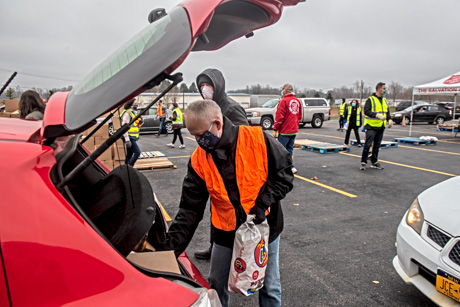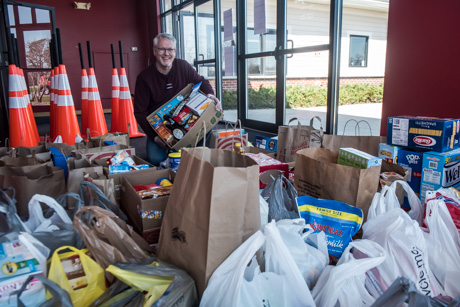 Mark Logan, director of operations at Northgate, with supplies donated by community members on Monday.