March 6, 2017 - 8:56pm
Jackson students encouraged to read 15 minutes a day with Camp Read-A-Lot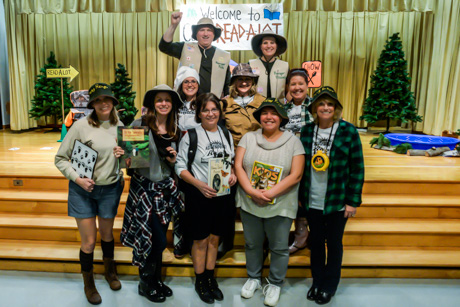 Jackson School kicked off its winter reading program today; this year it's called "Camp Read-A-Lot." 
The program is intended to encourage students to read at least 15 minutes per day.
Today, faculty and staff performed a play for the students called Camp Read-A-Lot, which tells the story of the campers who will get lost if the students don't read every day.
Thursday is family reading night at the school. There is a book fair from 4:30 to 5:15 p.m. and 7:15 to 7:30 p.m. Reading rotations, which includes community guest readers, begins at 5:30 p.m. The Hill Brothers perform a reading-themed concert in the gym at 6:30 p.m.