April 5, 2019 - 11:54am
'King Lear' opens tonight at the Harvester 56 Theater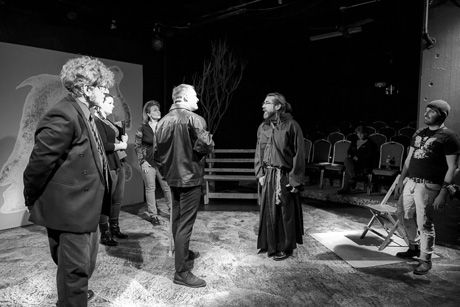 Batavia Players premier their production of Shakespeare's "King Lear" at 7:30 p.m. at the Harvester 56 Theater.
There are also performances at 7:30 p.m. tomorrow and 2 p.m. on Sunday.
Next weekend, there will be two performances, Friday and Saturday, at the Wyoming Village Hall.
Tickets are available at the box office prior to each performance.
Cast:
King Lear, Norm Argulski
Gonoril, Wendy Williams 
Duke of Albany, Sean Williams
Regan, Kathy Johns
Duke of Cornwall, Xander Farley
Cordelia, Malloryann Flanagan
Duke of Burgundy, Russell Lang
King of France, Paul Meloon
Fool, Cynthia Nelson
Earl of Gloucester, Kevin Partridge
Edgar, James Barcomb
Edmund, Anthony Baldwin-Giambrone
Earl of Kent, Steve Coburn
Oswald, Erin Stamp
Lewis, Jim Lewis
Doctor Gerhart, Dorothy Gerhart
Curan, Patrick D. Burk
Captain, Michele Stamp
Messenger/Herald, Jocelyn Coburn
Jailor, Russell Lang