March 20, 2022 - 5:10pm
Kings win hockey championship in overtime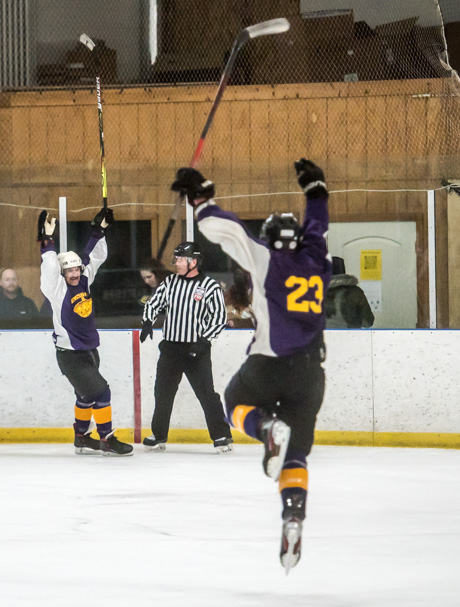 Dan Eckerson scored the winning goal in overtime this morning at David M. McCarthy Memorial Ice Arena to give the Newstead Homes Kings the Batavia Men's League Champsionship for 2022.
The Kings beat the Kioti Tractor Coyotes 4-3.
The King's roster:
Evan Eckerson, 23
Paul Greane, 10
Dan Eckerson, 22
Colton Cole, 3
Jake Bower, 5
Dan Langendorfer, 2
Mike Scinta, 1
Eric Bison, 7
Mark Brooks, 8
Joe Miano, 11
Ally Bison, 4
Jeff Crane, 9
Doug Warren, 6
For more photos or to purchase prints, click here.