January 19, 2018 - 12:10pm
Lady Lancers snap Lady Bees' seven-game win streak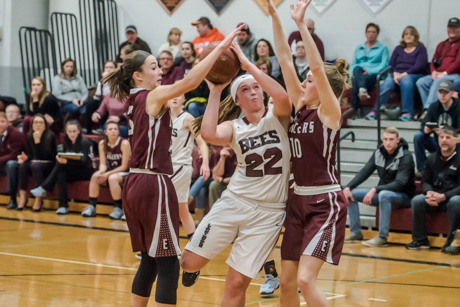 Elba improved to 10-1 on the season with a decisive victory over Byron-Bergen in girls basketball by a score of 48-18.
The loss drops the Lady Bees to 7-4 and ends a seven-game winning streak.
Emily Reynolds scored 14 points for Elba. Leah Bezon added 13 and Brynn Walczak scored eight, with two three-pointers.
For B-B, Dana VanValkenburg scored six points.