February 24, 2022 - 1:26pm
Lady Trojans advance in Class C1 with win over MarcusWhitman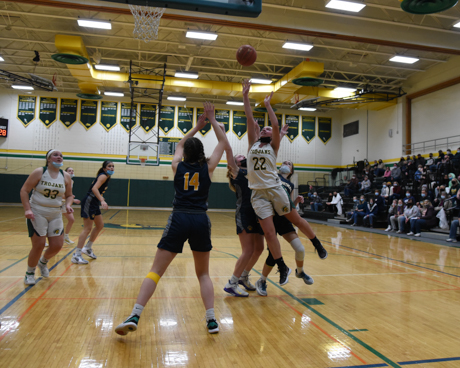 In a first-round Section V Class C1 playoff game in girls basketball on Wednesday, Alexander beat Marcus Whitman 47-34.
Alexander is now 12-9 on the season. 
The Trojans -- ranked #7 in the bracket -- next face #2 ranked  Canisteo-Greenwood (15-5) at 2 p.m. on Friday in Canisteo.
Also in girls basketball on Wednesday:
Pembroke beat Perry 58-50 in Class C2. Karli Houseknecht scored 17 points, Allie Schwerthoffer 14 points and 10 rebounds, Elle Peterson eight points, and Sydney Johnson seven points.
Top photo: Senior Natalie Whitmore (22) jumping for a rebound. Photos by Philip Casper.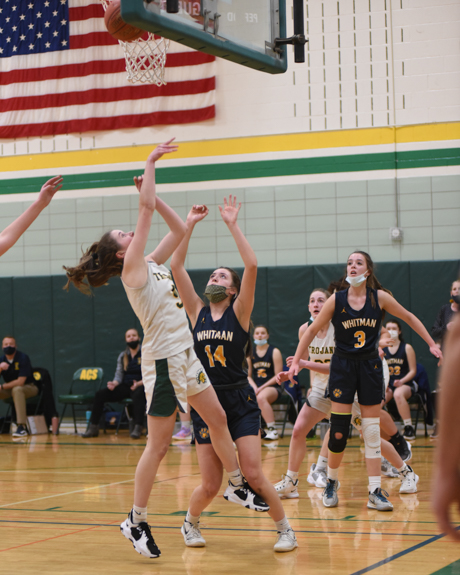 Sophomore Alyssa Kramer (5)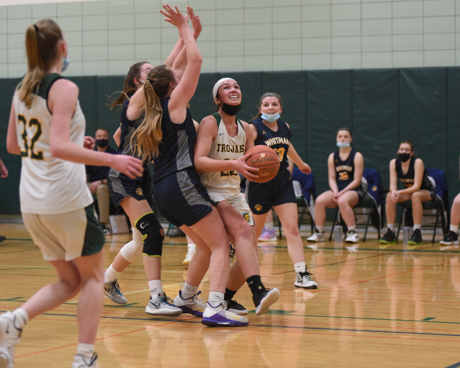 Senior Natalie Whitmore (22) Breaking through the Marcus Whitman defense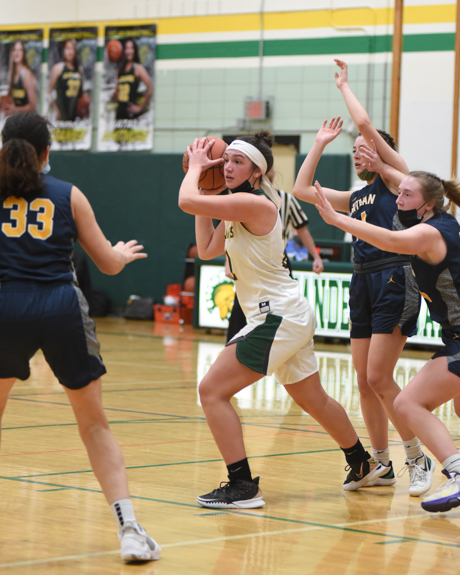 Senior Natalie Whitmore (22) Looking to pass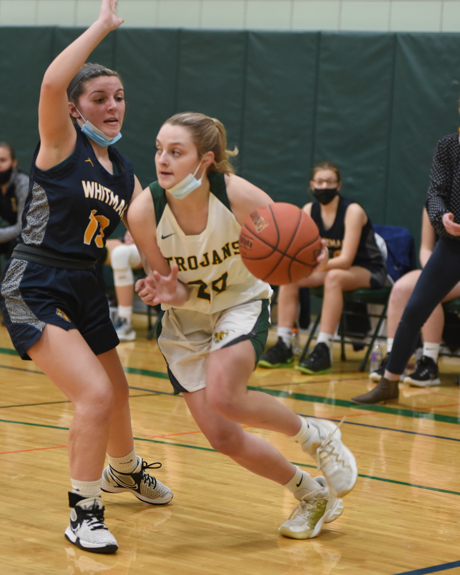 Senior Samantha Sawyer (24)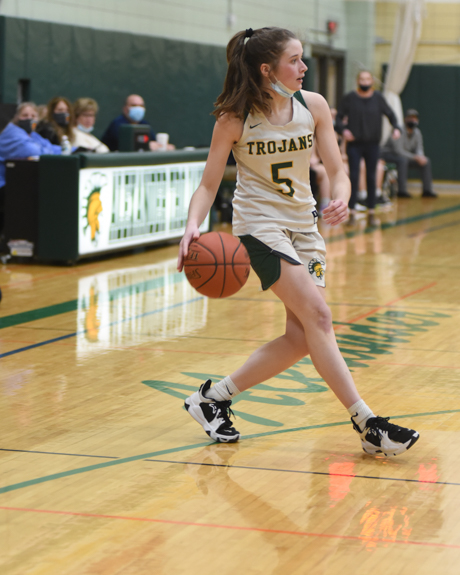 Sophomore Alyssa Kramer (5)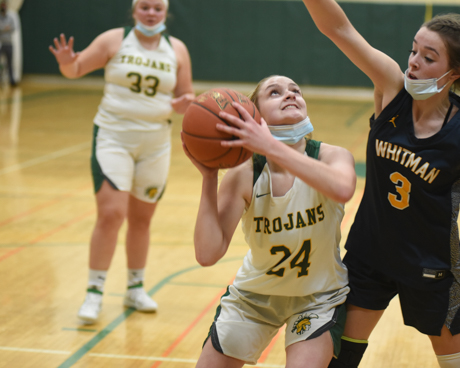 Senior Samantha Sawyer (24)