March 4, 2020 - 11:30am
Lancers will play for Section V title after beating Bradford 79-72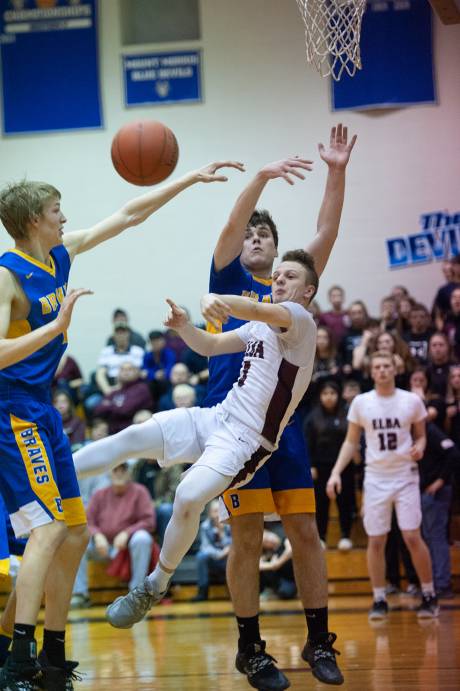 Of five boys basketball teams from Genesee County that played a semifinal Section V tournament game, only one remains in the hunt for a championship trophy: the Elba Lancers.
The Lancers beat Bradford in Mount Morris on Tuesday night, 79-72.
For Elba, Colton Dillon scored 19 points, Zach Marseill scored 16, Collin O'Halloran, 15, and Caleb Scouten, 12.
The Class D2 championship will be played at Blue Cross Arena (a return to the venue for Section V after two or three years of playing the championship games elsewhere) at 1 p.m., against Prattsburg.
Photos by Kristin Smith. For more photos click here.