February 25, 2017 - 11:58am
Le Roy dominates North Rose-Wolcott, 79-32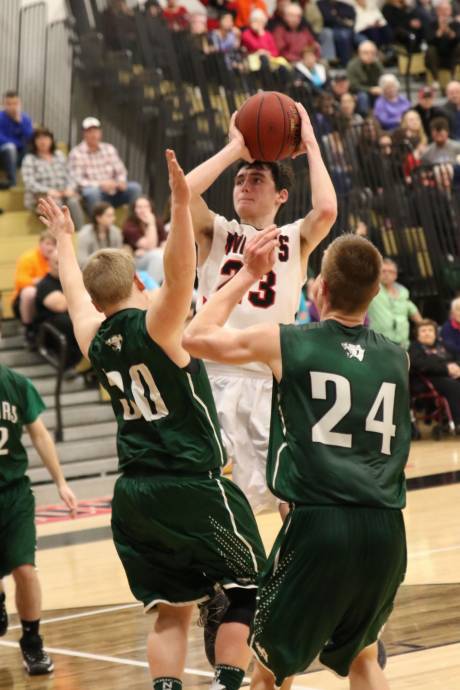 Le Roy easily dispatched North Rose-Wolcott in its quest for possible Section V title with a 79-32 win on its home court. 
Ryan Boyce scored 13 points, hitting two of two three-point tries. Canyon Roster added 12, Josh Laurie, 11, and T.Y. Williams and Jason Doemling each had nine. Boyce and Roster also each had seven rebounds.
Rose-Wolcott's Tyler Norris, who had been averaging more than 30 points a game recently was held to 15 points. He was 0-6 from beyond the arch.
Photos by David Boyce.