March 3, 2022 - 12:32am
Le Roy drops B2 sectional to Myderse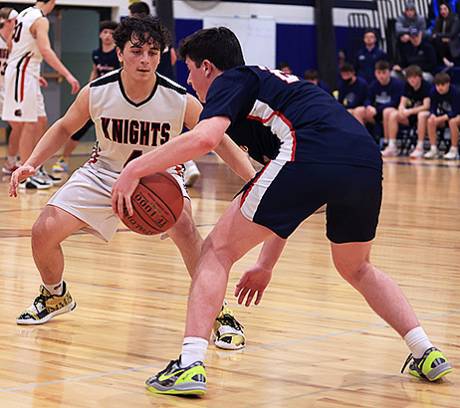 The Oatkan Knights season came to a disappointing end on Wednesday with a 52-48 loss to Myderse Academy in the Class B2 sectional semifinal in boys basketball.
Merritt Holly, Jr., scored 22 points for Le Roy, and Fin Shelby scored 15.
Le Roy came into the game as the #2 seed and Myderse is the #3 seed.
Photos by Ed Henry.