May 4, 2016 - 10:36am
Liberty Pumps holds open house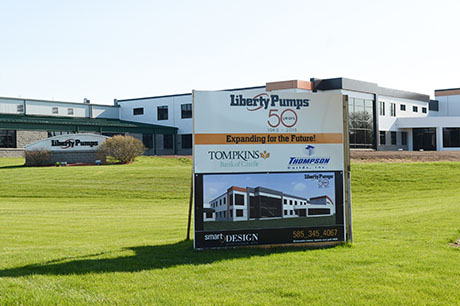 Press release:
Liberty Pumps hosted hundreds of visitors for their 2016 Open House held on April 27.  The event was planned with two separate segments, one for family and friends of employees and one for the community.

The company welcomed visitors to show the completion of the recent three-phase expansion which nearly doubled the size of the facility.  In total, the expansion added over 123,000 sq. ft. to the corporate operation in Bergen, NY.  New additions included manufacturing areas, engineering lab and test facilities, as well as a new training center.

Attendees were treated to a tour of the facility, product demonstrations and a presentation and dedication of the new facility by Charlie Cook, President and CEO.