November 16, 2018 - 3:19pm
Local firefighters complete rope rescue training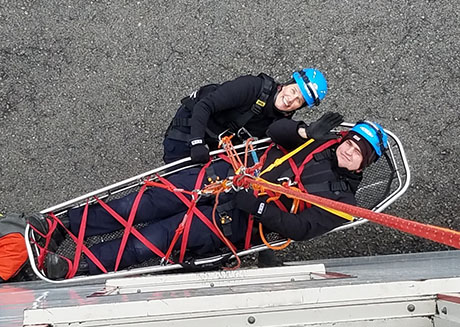 Press release:
Ten area firefighters from six fire departments successfully completed the Rescue Tech Basic course held at the Genesee County Fire Training Center on Sept. 17.

This 24-hour course prepares students for a wide variety of possible rescue scenarios.

Specialized rescue, search, technical rescue management, risk and priorities, use of ropes, knots and rope systems in a low-angle environment as well as the establishment of landing zones for helicopter operations were addressed.

The program involved demonstrations as well as practice sessions.

Congratulations to the following personnel:

CITY OF BATAVIA FD: Stefano Napolitano
TOWN OF BATAVIA FD: Joshua K. Boyle, Clayton A. Gorski
BETHANY FD: Richard J. Klunder III
CORFU FD: Glenn J. Eck, Daniel Smith, Jacob D. Stiles
ELBA FD: Michael Pfendler
STAFFORD FD: Dean A. Brooks, Randal J. Henning 
To find out more about volunteering in your local community, visit ReadyGenesee.com.