August 5, 2016 - 8:21am
More than 1,000 runners and walkers enter GLOW Corporate Cup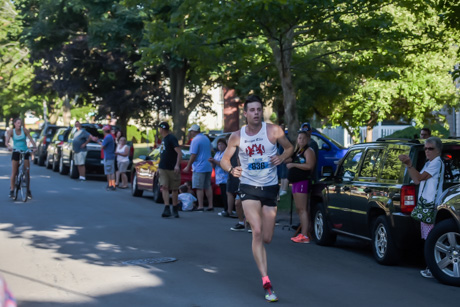 Collin Mulcahy, 22, of Batavia, and representing Batavia Downs, finished well ahead of the rest of the 1,000-participant field in the 2016 GLOW Corporate Cup 5K at Centennial Park on Thursday.
Mulcahy's time in the 90-degree weather was 15:31.
The top woman runner (next photo) was Kim Mills, from Freed Maxic, with a time of 19:30.
The top team was Batavia City Schools.