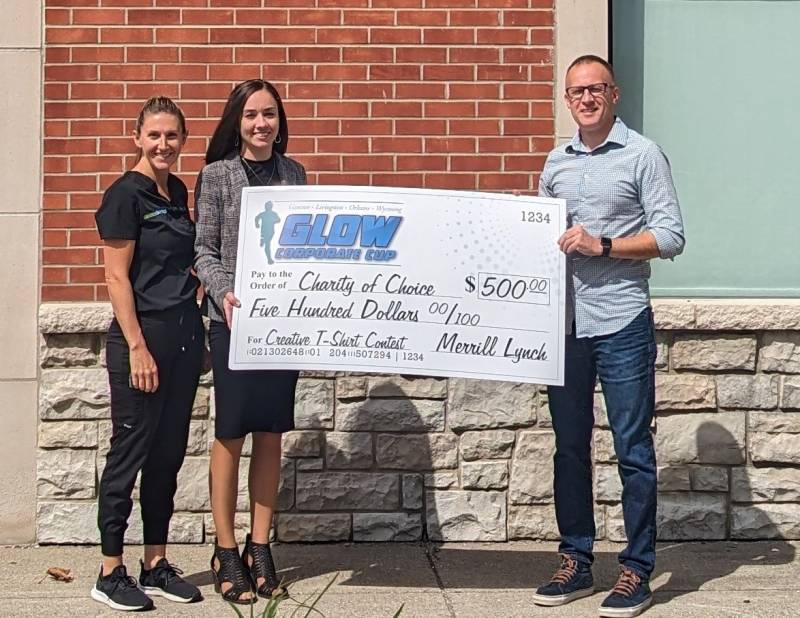 Press Release:
This year's GLOW Cup t-shirt contest winner was, first time recipient, Genesee Dental. They won with a shirt designed by Brian Kemp at T-Shirts Etc. Genesee Dental's charity of choice was Young Life, a ministry camp focused on helping adolescents grow in their faith.

"Young Life is a Christian outreach to middle and high school students as well as teen moms. The organization partners with adults and teens, building friendships and walking alongside kids through their teen years" said Max Herbert of Young Life.

"Genesee Dental chose this charity after Office Manager, Abby Zawistowski's husband, Chad, passed away in November 2021 after a courageous battle with Leukemia. Young Life played an important role in Chad's childhood as he benefited from donations so that he could attend their camp." said Ashley Diehl, Abby's coworker and best friend.