July 26, 2018 - 1:26pm
Muckdogs hold on for 5-4 win against Yankees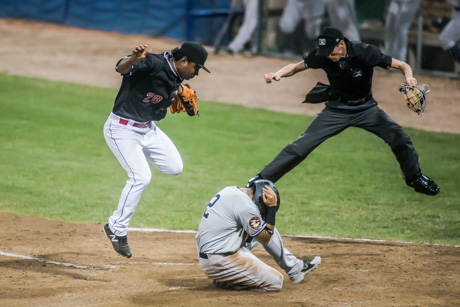 The Batavia Muckdogs snapped a four-game skid Wednesday night against the Staten Island Yankees with a 5-4 win.
Michael Donadio had three hits for the home team, scored a run and drove in a run. Denis Karas had two hits and scored to runs. The winning pitcher was the second one into the game, Peyton Culbertson, who entered the game with a 3-2 lead and scattered five hits over three innings without giving up a run. He's now 1-1 with a 1.73 ERA. C.J. Carter, who alternates a 3/4 release with a sidearm delivery, picked up his first save, pitching an inning and a third, striking out three without allowing a base runner.
Top photo: Umpire Matt Whipple jumps to avoid an errant throw by catcher Pablo Garcia, who scrambled to recover a wild pitch by Elkin Alcala, seen jumping to avoid a sliding score by Yankees Jesus Bastidas in the top of the eighth inning. Next to photos, Sean Reynolds with a stolen base in the bottom of the eighth inning.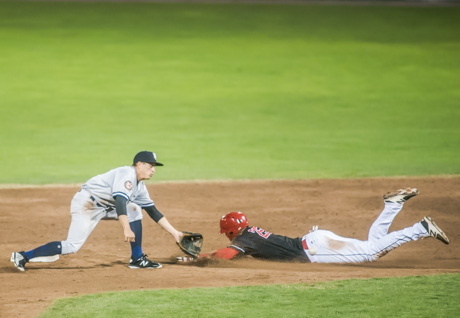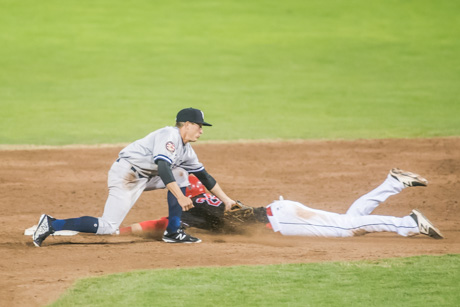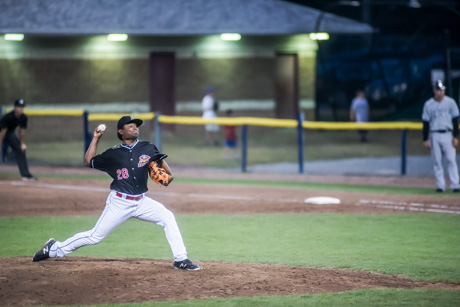 Elkin Alcala.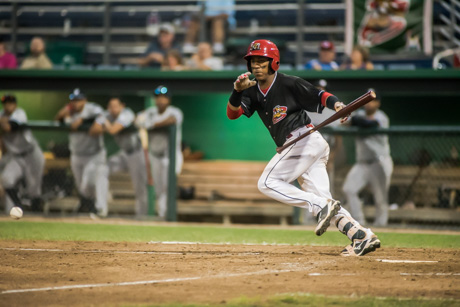 Pablo Garcia attempts a sacrifice bunt in the bottom of the seventh. The ball rolled foul, well down the third-base line. He would later single to left in the at-bat.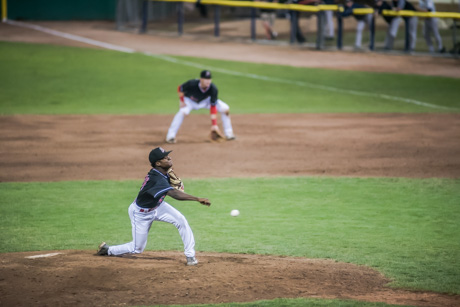 C.J. Carter with his sidearm delivery.