February 23, 2021 - 1:20pm
Muehlig drops milestone score, Elba rolls to 65-43 win over Attica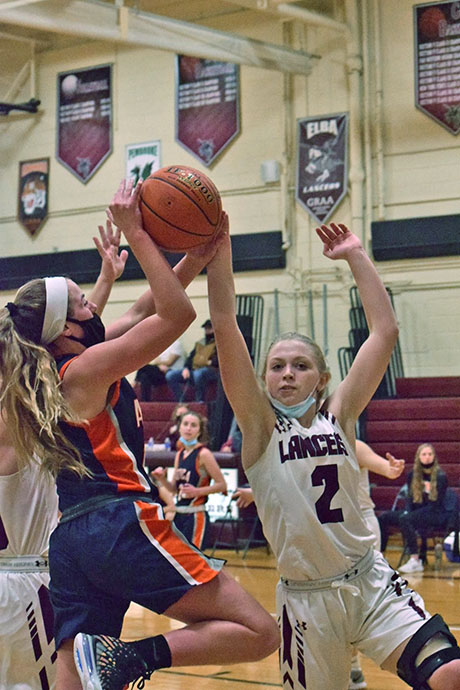 Maddie Muehlig needed 17 points to reach 1,000 on her career going into Monday's Lady Lancers' game against Attica.
She scored 21, with her milestone point coming on a three-pointer in the third quarter.
Elba beat Attica 65-43.
Muehlig (#2 in photos) was 6-10 on three-point shots.
Leah Bezon, who joined the 1,000-point club in Elba's previous game, had 15 points.
Next in line for 1,000 points is Brynn Walczak. She scored 17 points.
Also in girls basketball on Monday:
Batavia beat Odyssey 63-32
Oakfield-Alabama beat Byron-Bergen 50-42
Notre Dame beat Pembroke 62-59
In boys basketball, Le Roy beat Letchworth 66-35.
Photos by Debra Reilly.