February 4, 2022 - 6:20pm
O-A beats Alexander in girls basketball, 55-49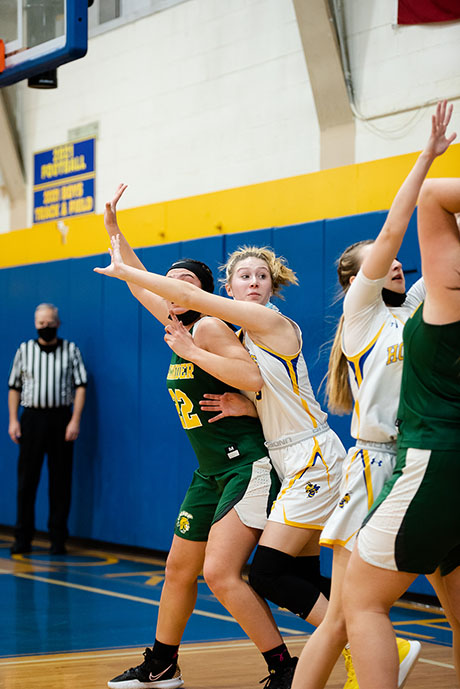 Oakfield-Alabama beat Alexander in girls basketball on Thursday night, 55-49.
For the Hornets:
Caitlin Ryan   13 points., 8 rebounds
Brooke Reding    13 points., 7 assists, 3 steals
Makena Reding   10 points., 2 steals
Kelsey  Schlagenhauf   9 points., 7 rebounds, 4 steals, 3 assists
For the Trojans:
Riley Powell  14 points.
Natalie Whitmore  13 points.
Melanie Pohl  10 points.
Emma Kramer 10 points
"This was an incredibly well played high school game, said O-A head coach Jeff Schlagenhauf. "Both teams played at a very high level. This was a great win for our kids. Marcia's teams are  extremely well coached and they play hard from start to finish. I think the largest lead tonight was 6 points."
Photos by Kristin Smith. For more, click here.