March 10, 2022 - 4:11pm
O-A bumped out of postseason play by Avon, 56-43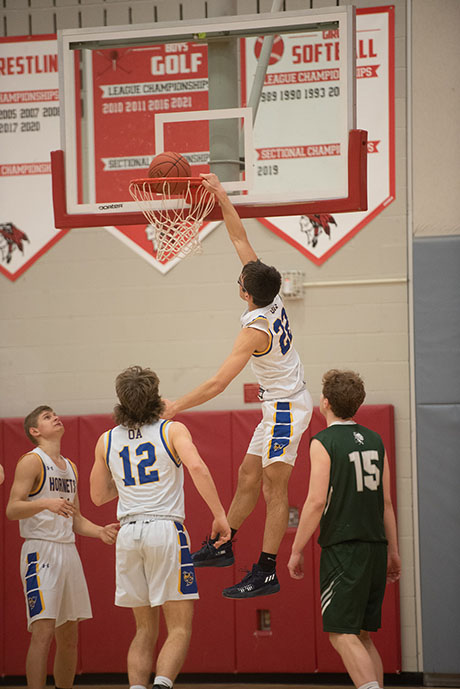 After a good run in 2021-22 that saw them secure another Section V title, the Oakfield-Alabama Hornets came up short in their attempt to make it to the state championships with a loss to Avon on Wednesday, 56-43.
No stats are available from the game.
Photos by Kristin Smith.  For more, click here.